MOSCOW, December 19 (Sputnik) – As US-Cuba relations thaw questions will be raised about the destiny of US escapees, who gained political asylum in Cuba, but are considered "the most wanted" criminals by the American government, according to Vice News.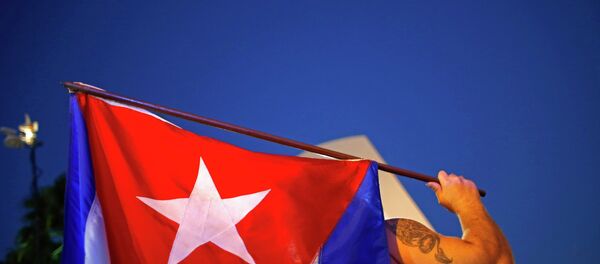 18 December 2014, 13:59 GMT
This particularly refers to black activist Assata Shakur, also known under the name JoAnne Chesimard, who is responsible for killing an American police officer in 1973.
"JoAnne Chesimard is a domestic terrorist who murdered a law enforcement officer execution-style," said FBI special agent Aaron Fond. "We will not rest until this fugitive is brought to justice," he added.
Most Americans, who sought political refuge in Cuba in the '70s and '80s, remain on the FBI's Most Wanted List. Many of them were charged with murder, terrorism or financial machinations, according to therealcuba.com.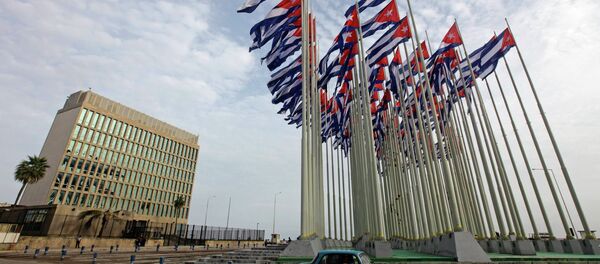 18 December 2014, 14:14 GMT
The exact number of American runaways residing in Cuba is currently unknown, but estimations suggest that around 80 US fugitives have been quietly living on the island over the past four to five decades. After the US White House announced the reestablishment of relations between the two countries, some began to make appeals regarding criminal extradition.
The current change therefore does not bode well for US fugitives living on the small communist island, who hope the status quo does not change, according to the New York Times.