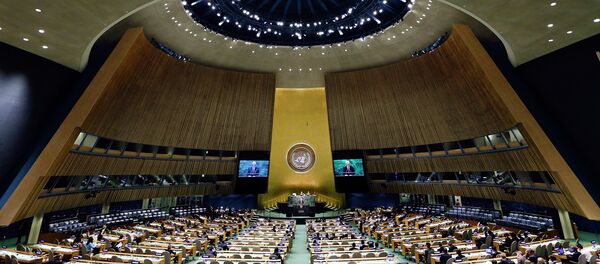 18 December 2014, 20:24 GMT
MOSCOW, December 20 (Sputnik) — The US decision to vote against the resolution condemning glorification of Nazism ideology proposed by Moscow was politically motivated, Russia's deputy foreign minister said in an interview with RIA Novosti Saturday.
"The given reason is the alleged contradiction of some resolution provisions to the national legislation of the United States related to freedom of speech. But this is a weak argument. The real motives, I think, of course, are different. They are political," Gennady Gatilov told RIA Novosti.
On December 18, the United Nations General Assembly adopted a resolution on combating glorification of Nazism with 133 votes in favor. The United States, the Republic of Palau, Canada and Ukraine were the only countries to vote against the resolution.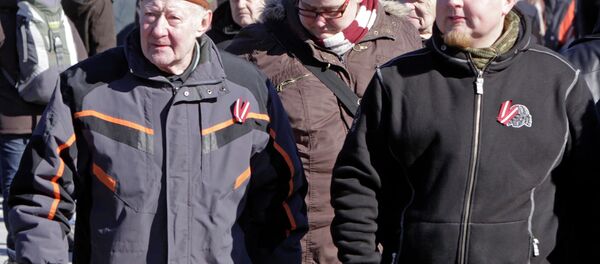 2 December 2014, 23:59 GMT
The resolution condemns attempts to glorify Nazi ideology and deny war crimes committed by Nazi Germany in the past century and also touches on the rise of nationalism and xenophobia and the increasing number of crimes precipitated by racism around the world.
The relations between Russia and the United States have recently deteriorated. The United States and its allies have been hitting Russia with sanctions over the country's reunification with Crimea, as well as over its alleged role in the crisis in southeastern Ukraine.
Results of a UN vote on the resolution to combat the glorification of Nazi ideology

Results of a UN vote on the resolution to combat the glorification of Nazi ideology