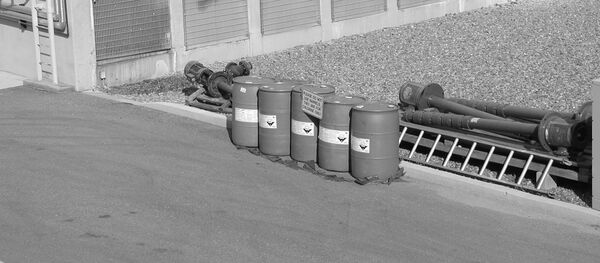 19 December 2014, 14:03 GMT
MOSCOW, December 20 (Sputnik) – The Islamic State has executed at least 100 foreign militants, fighting for the radical Sunni group, for trying to leave the Syrian city of Raqqa, the IS stronghold, the Financial Times reports, citing an activist.
The activist, who spoke on condition of anonymity, told the newspaper he had "verified 100 executions" of foreign IS militants.
The Islamic State has reportedly created a police force tasked with keeping track of foreign fighters, who are now compelled to carry an ID. Those, who failed to report for duty, were allegedly arrested, the Financial Times said, citing activists.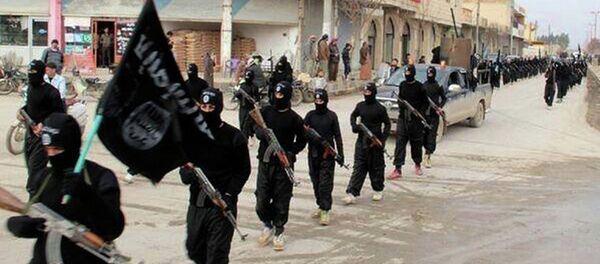 18 December 2014, 21:09 GMT
Many foreign IS militants are no longer motivated to fight for radical Sunnis. "Morale isn't falling — it's hit the ground," said an activist from Syria's eastern Deir Ezzor province, as quoted by the newspaper, adding that foreign fighters "who thought they were on an adventure are now exhausted."
The Islamic State has used adventurism as an efficient means to attract foreign recruits, political analyst Abdullah Hamidaddin argued. He recalled one of IS recruitment videos, saying it "is clearly not a call to jihad. This is a call to adventure and adventure in the minds of many youth is in risk and destruction."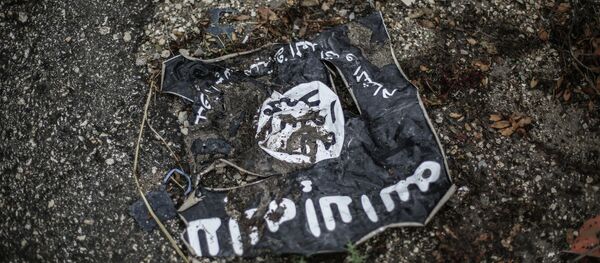 17 December 2014, 10:22 GMT
Although the radical Sunni group still maintains control over large swathes of land in Iraq and Syria, the insurgency has lost its momentum. In recent weeks, IS has suffered a series of setbacks. On Friday, Kurdish forces allegedly broke the siege of Mount Sinjar in northern Iraq, where members of the Yazidi minority have been trapped for several months, dealing a major blow to the IS. The same day, the Pentagon said that several key leaders of Islamic State were killed in US-led airstrikes.
Hence, numerous foreign fighters are trying to return home but fear they will be arrested. Up to 50 British nationals, disillusioned with fighting in Syria, want to return to the UK, AFP reports, citing researchers at the International Centre for the Study of Radicalization at King's College London.