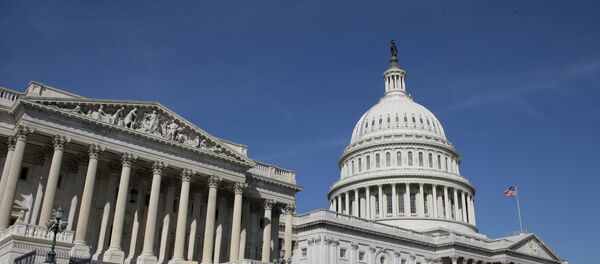 10 December 2014, 14:31 GMT
MOSCOW, December 24 (Sputnik) — More than 100 descendants of Russian emigres in Western Europe and North America have signed a declaration denouncing anti-Russian sentiment and misinformation on the Ukrainian crisis in Western media, according to the Russky Most (literally "Russian Bridge") initiative group.
The signatories include the representatives of former imperial Russian nobility and aristocrats, whose ancestors left Russia in the wake of the Russian Revolution and Russian Civil War.
"We cannot accept the slander about modern Russia, the country's authorities and the [Russian] President we encounter every day," the declaration reads.
The declaration "Solidarity with Russia" was written by Prince Shakhovsky, who is based in Paris and published on the website of the Russky Most, a discussion club for descendants of first-wave emigrants from Russia.
According to the document, Russia is being repeatedly accused of various crimes without proof. It claimed that the stance taken by the West and their state media on the Ukrainian crisis and accusations against Russia of involvement in the conflict underlie the double standards inherent in US and European foreign policy.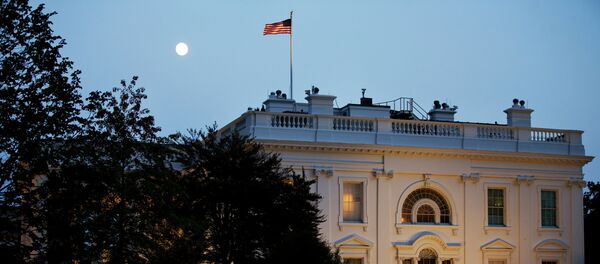 19 December 2014, 13:34 GMT
The authors of the declaration called the strategy adopted by Western authorities and media "irrational," "ridiculous" and "destructive," stressing that they are motivated more by a policy of containing Russia than hopes of solving the Ukrainian crisis.
Descendants of Russian emigres particularly condemned the silence in Western media about the shelling by Ukrainian Special Forces of independence supporters in the Donbas region and the rise of neo-Nazism in Ukraine.
Dmitry and Tamara Shakhovsky said that they could not stay indifferent toward mass killings in Donbas.
As many as two million so-called Russian emigres fled from Russia and Ukraine between 1917 and 1920. Large communities of such emigres and their descendants have developed in Berlin and Paris.