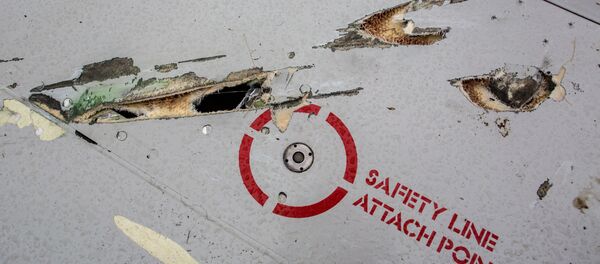 24 December 2014, 09:46 GMT
MOSCOW, December 25 (Sputnik) — An international investigation into the crash of a Malaysian passenger plane in eastern Ukraine is riddled with numerous violations of the norms established by the International Civil Aviation Organization (ICAO), Russian Foreign Minister
Sergei Lavrov
said.
"All ICAO norms are being violated as the Ukrainian security services are directly involved in the ongoing investigation," Lavrov said in an interview with Russia's Kommersant newspaper published on Thursday.
"The country where the tragedy took place could be involved [in the probe], but it cannot run the show as it happens now," the minister said, adding that it was dishonest to use a tragedy to achieve one's geopolitical goals.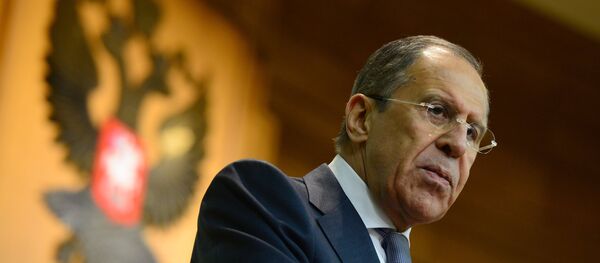 25 August 2014, 22:30 GMT
The investigation into the July 17 crash of Malaysia Airline's Flight MH17 in Ukraine's eastern Donetsk region is led by the Dutch Safety Board (DSB) as roughly two-thirds of 298 people killed on board the flight from Amsterdam to Kuala Lumpur were Dutch.
Ukraine's Security Service said last week that the probe would continue throughout next year since it was "complicated and time-consuming". The Security Service also said that Dutch investigators were to release a progress report by the end of 2014.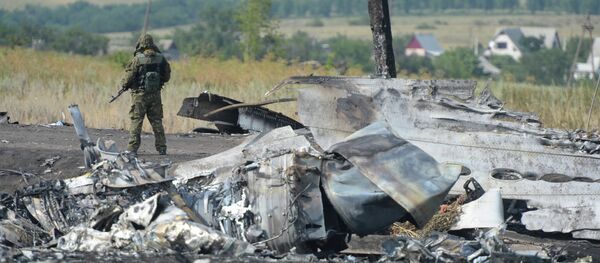 24 December 2014, 14:36 GMT
The DSB's preliminary report published in September claimed that the Malaysian airliner was penetrated by "a large number of high-energy objects" causing it to break up in mid-air.
Ukrainian officials and the Pentagon were quick to blame militias in the country's Donetsk region for the plane's alleged downing, a claim denied by Donetsk independence supporters who said they lacked firepower to strike down a high-flying jet.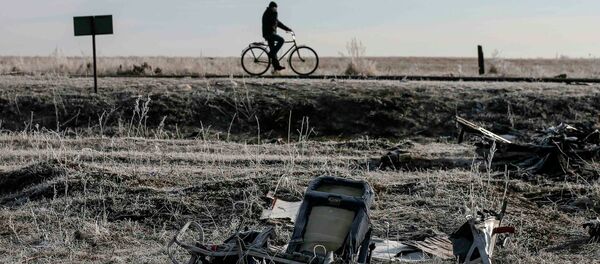 24 December 2014, 14:48 GMT
Russia has earlier voiced dissatisfaction with the manner in which the DSB probe was conducted, claiming the team of 
Dutch experts
working on the scene had refused to investigate some of the wreckage, including fragments that allegedly bore signs of shrapnel.
Russia's Human Rights Ombudsman Konstantin Dolgov lashed out at the Netherlands in early December, saying its investigation into the plane crash ran counter to the United Nations' July resolution, adopted in the wake of the crash. The document called for a full, thorough and independent international investigation into the incident, but, according to Dolgov, the Dutch had deliberately slowed it down.