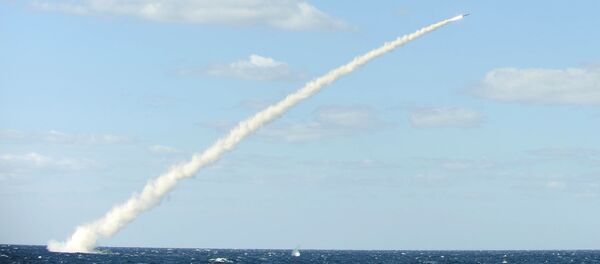 15 November 2014, 00:54 GMT
MOSCOW, December 26 (Sputnik) — The United States, South Korea and Japan will sign a trilateral agreement on sharing intelligence information on North Korea's nuclear and missile program, due to the country's growing military potential, Yonhap news agency reported Friday.
"Vice defense ministers of the three nations will sign the trilateral deal on Monday to share their intelligence on North Korea's nuclear and missile threats," a South Korean Defense Ministry official said, as quoted by Yonhap.
The country has recently improved the quality of nuclear warheads and currently possesses long-range ballistic missiles. North Korea has been conducting nuclear tests since 2006, the most recent one took place in February 2013. In 2014 the country launched more than 100 missiles including mid-range Rodong, according to Yonhap.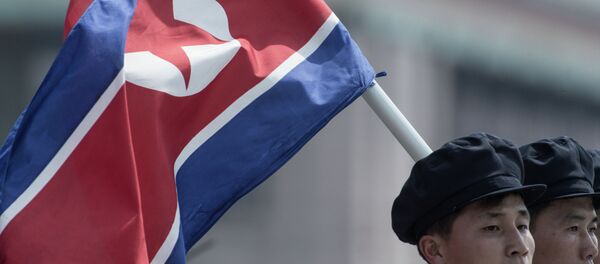 20 December 2014, 16:28 GMT
Both South Korea and Japan have bilateral agreements with the United States on sharing intelligence information. The trilateral partnership will be limited to sharing information on North Korea. Sharing other intelligence on a trilateral basis could cause tension in South Korean society as Japan was the country's colonial ruler until 1945, Yonhap says.
"The arrangement does not mean sharing military secrets in a broad fashion," said the official. "Rather than directly sharing the sensitive information with Japan, we will give our intelligence first to the US and the tips will then be shared with Japan upon our approval, and vice versa," the South Korean Defense Ministry official said, as quoted by Yonhap.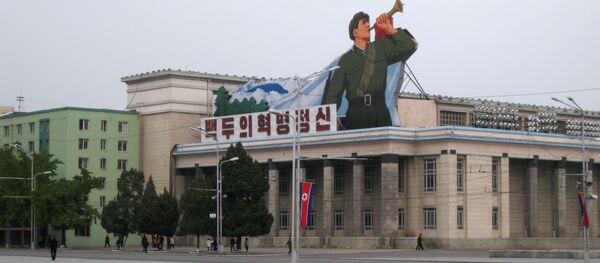 24 December 2014, 09:52 GMT
The United States has been recently pushing to strengthen military ties with its allies in the Asia-Pacific Region, which raised concerns of both China and North Korea. For, instance a second US anti-missile radar was deployed in Japan in October 2014. In 2013 an agreement regarding the positioning of US surveillance drones in Japan was signed between the two countries.