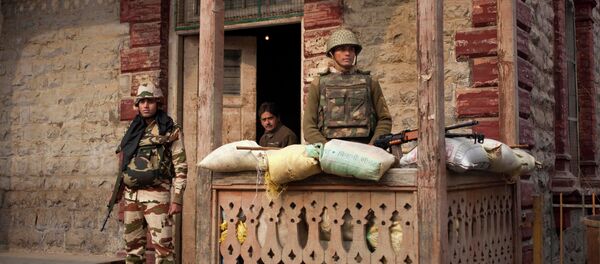 25 December 2014, 13:46 GMT
MOSCOW, December 26 (Sputnik) — As the death toll of Assam assault reaches 81, India's military forces have increased their activity aimed against the National Democratic Front of Bodoland militants along the border of Arunachal Pradesh.
"Two persons, one each in Sonitpur and Chirang, injured in Tuesday's attack by NDFB(S) militants succumbed to their injuries last night, while a charred body was recovered from Gossaigaon in Kokrajhar district this morning," Press Trust of India (PTI) reported, citing a police spokesperson.
The media outlet noted that Home Minister Rajnath Singh asserted that there would be "zero tolerance policy towards acts of terror."
Returned to Delhi after visiting the violence hit areas of Assam.The govt has resolved to launch a coordinated action against the terrorists

— Rajnath Singh (@BJPRajnathSingh) 25 декабря 2014
The govt will hold no dialogues with these terrorist groups. Only action will follow. There will be a time-bound and result oriented action.

— Rajnath Singh (@BJPRajnathSingh) 25 декабря 2014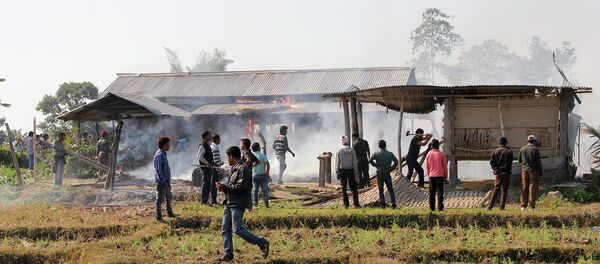 25 December 2014, 06:52 GMT
Thus far, security forces have increased their activity in the region along the Assam-Arunachal Pradesh border in the Sonitpur district, threatened by the NDFB's attacks.
PTI reported, citing a defense spokesperson, that Indian troops, together with the police and paramilitary, were carrying out special operations in order to eliminate the militants and destroy their hideouts. Army Aviation helicopters were also keeping the region under surveillance. India's army also provided support to the civil authorities in order to restore peace, ensure security and inspire public confidence.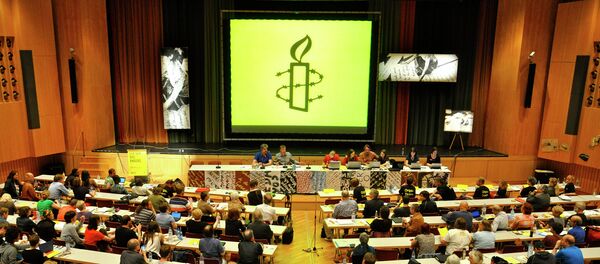 24 December 2014, 16:38 GMT
"Meanwhile, a 12-hour bandh called by the All Assam Adivasi Students' Association (AAASA), Assam Tea Tribes Students Association (ATTSA) and Asom Yuva Parishad (AYP) disrupted normal life across the state," PTI pointed out.
The National Democratic Front of Bodoland was formed in 1986. The group seeks the establishment of an independent Bodoland state in Assam. The
NDFB militants have been terrorizing non-Bodo people in remote villages of the region. for decades Two years ago growing violence in the region triggered a massive outflow of 300,000 Assam's residents to refugee camps.