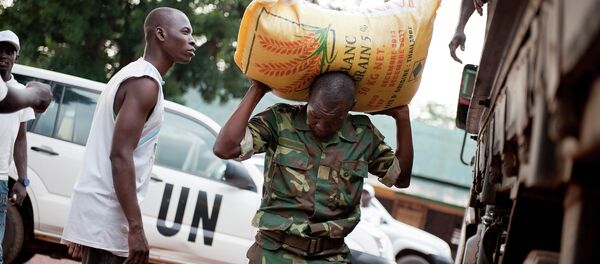 24 December 2014, 11:22 GMT
MOSCOW, December 26 (Sputnik) — The Russian Emergencies Ministry provided humanitarian aid to 24 countries in 2014, including Afghanistan and Syria, the Russian Emergencies Ministry told RIA Novosti Friday.
"International humanitarian aid was provided to 24 countries. Afghanistan, Iraq, Yemen, China, North Korea, Palestine, Syria and several others are among them. The total weight of all the transported goods exceeded 11,000 tons," the ministry said.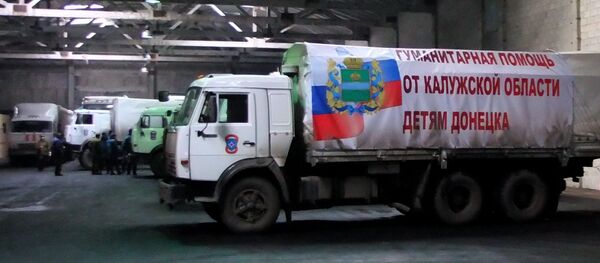 26 December 2014, 10:46 GMT
The figure of 11,000 tons does not include the aid provided to eastern Ukraine. More than 13,000 tons of goods were delivered to the region by 10 humanitarian convoys. The figure exceeds the amount of aid provided to all of the other countries combined.
In 2013, Russian humanitarian and technical aid was provided to 25 countries including the United States, China and Syria. The total amount of delivered goods exceeded 18,000 tons, according to the Russian Emergencies Ministry.