MOSCOW, December 27 (Sputnik) – One of the most influential Spanish speaking journalists for the last 50 years, Luis María Anson, has come out and made a statement to Sputnik News, declaring that it was the Cuban people who definitely are the victim of the US embargo against the island nation.
"Beyond all ideologies and doctrines there are ordinary men and women. It was the Cuban people, especially the poor people, who have suffered from the consequences of the blockade," believes Anson, former director of EFE agency and ABC newspaper, founder of La Razon newspaper and member of the Royal Academy of the Spanish Language since 1996.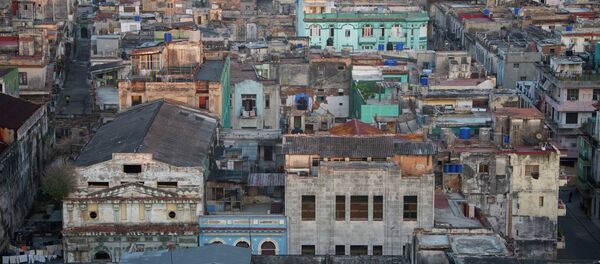 22 December 2014, 20:51 GMT
According to the journalist, "US President Barack Obama conducted a smart operation without a decision of Congress and Senate. The Cuban regime is agonizing. Its days are numbered, considering the age of Fidel and Raul Castro. When there is a transition of power, the US will have an embassy operating in the country. The embassy, I think, will get a massive financial support."
Anson does not agree that the embargo was meaningless. "From a viewpoint of US interests, the result is that the Cuban communistic society has been an example of beggary for the entire Latin-American world. If Cuba prospered the spread of communism would be inevitable," the expert said.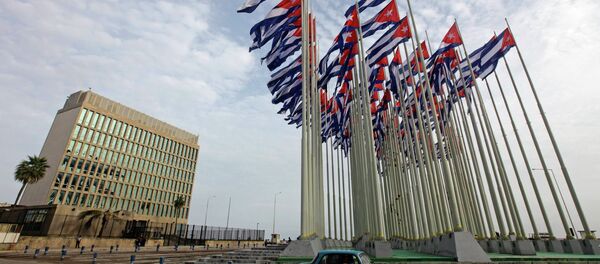 21 December 2014, 07:36 GMT
The establishing of a democratic regime in Cuba is "inevitable", according to the journalist.
"Nations always progress, albeit in a zigzag mode, to freedom, and Cuba will enter a period of an extremely dynamic democratization. The point is that procedures which would be similar to those in Spain are needed in order not to provoke a situation of social and political violence," Anson said.
The comments come after the recent thaw of events in Cuba, precipitated by US President Barack Obama, without the aid of Congress. Obama negotiated the establishment of an embassy on Cuban soil, as well as traded convicted Cuban spies for American citizens who were in jail.