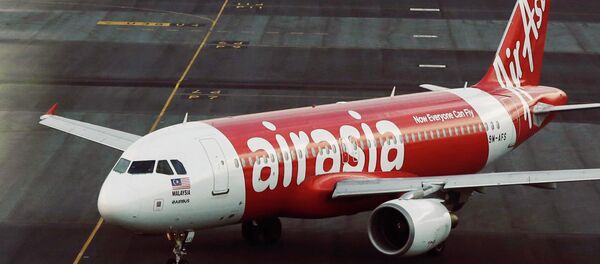 28 December 2014, 09:32 GMT
BALI (INDONESIA), December 28 (Sputnik) – Radars of Indonesian National Search and Rescue Agency (Basarnas) have not registered any signals of locator beacon of the
AirAsia
aircraft, which allegedly crashed into the Java Sea on Sunday, head of Basarnas office in Jakarta said.
I am touched by the massive show of support especially from my fellow airlines. This is my worse nightmare. But there is no stopping.

— Tony Fernandes (@tonyfernandes) 28 декабря 2014
"Usually an airplane radio beacon gives the signal in case of external influence. If such an influence took place or if the plane dropped into the water, there should be a signal anyway," Sutrisno said as quoted by the Detik.com.
Very sad to hear that AirAsia Indonesia QZ8501 is missing. My thoughts are with the families. Malaysia stands ready to help.

— Mohd Najib Tun Razak (@NajibRazak) 28 декабря 2014
Sutrisno added that in case of soft landing on water no signal would be emitted, "except for situations when the beacon is out of order".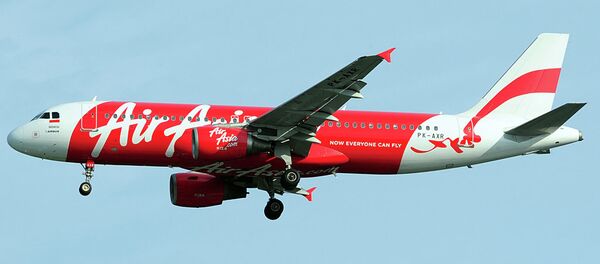 28 December 2014, 05:57 GMT
Earlier on Sunday, it was reported that the plane Airbus A320-200 operated by AirAsia company, heading from Surabaya, Indonesia to Singapore, disappeared from the radars. According to the statement issued by AirAsia, air traffic control lost contact with flight QZ8501 at 07:24 local time (00:24 GMT). The aircraft carried 155 passengers and seven crew members on board. Most passengers on board were Indonesian; three passengers were South Koreans, and one French, Malaysian and Singaporean.
The plane was operated by an Indonesian captain, who had a substantial number of flying hours a total of 6,100, and a French co-pilot with a total of 2,275 flying hours, according to AP.
Basarnas spokesperson previously said the plane had been caught in turbulence, attempted to change the course and had crashed into the sea. Indonesian Ministry of Transportation has not confirmed this information.
Search and rescue operations are underway under the guidance of The Indonesia of Civil Aviation Authority (CAA). AirAsia Indonesia is assisting the investigation.
Reports in Indonesia that Australia is sending three RAAF P-3 Orion maritime surveillance aircraft to search for the missing #AirAsia plane

— Michael Bachelard (@mbachelard) 28 декабря 2014
AirAsia Indonesia operates domestic flights within the Indonesian archipelago and international flights to Malaysia, Singapore, Australia and Thailand. The company is an affiliate of the Malaysian company AirAsia. In 2007, AirAsia Indonesia was banned from operating flights to the European Union (EU) due to safety concerns; however, the ban was lifted in July 2010, the BBC reports.