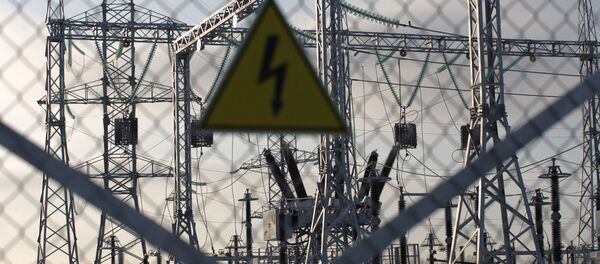 27 December 2014, 03:37 GMT
MOSCOW, December 28 (Sputnik) — Kiev is ready to urgently sign an agreement with Moscow for the supply of electricity based on Russian domestic prices, the country's Ministry of Energy and Coal Industry said Saturday.
"Ukraine is ready to urgently conclude an agreement for the supply of electricity from Russia's energy market," the ministry said on its official Facebook page, citing Ukrainian Energy Minister Volodymyr Demchishin.
On Saturday, Russian Deputy Prime Minister Dmitry Kozak said that Russia was ready to supply Ukraine with electricity without prepayment based on internal Russian prices, which are cheaper than prices in Ukraine.
Addressing Kozak's statements, Demchishin vowed to appeal to Russian Energy Minister Alexander Novak to sign a deal based on these conditions.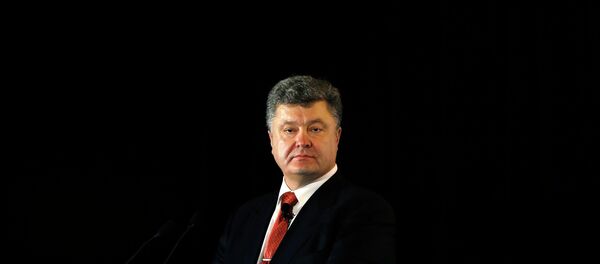 14 December 2014, 14:20 GMT
"In accordance with this statement, as well as in accordance with the previously obtained proposal from [Russian energy company] Inter RAO on the signing of a direct agreement with [Ukrainian power trade company] Ukrinterenergo, the Ministry of Energy and Coal Industry of Ukraine appeals to Minister of Energy of the Russian Federation A.V. Novak with a proposal to immediately sign a contract on purchase and sale on the conditions mentioned above," Demchishin stated.
He noted that according to open sources, "the electricity price at Russia's energy market is about 2,100 rubles per megawatt, or some 688 hryvnia according to official exchange rates." Meanwhile, the December market price in Ukraine was 941 hryvnia ($54.5) per megawatt.
Ukraine has in recent months been experiencing energy shortages due to unsettled gas debt to Russia and a military operation in Donbas, where most of the country's coal mines are located, forcing Kiev announce nationwide energy-saving measures.
In November, Ukrainian President Petro Poroshenko ordered the country's coal and energy ministry to consider buying electricity from Russia to save its own resources.