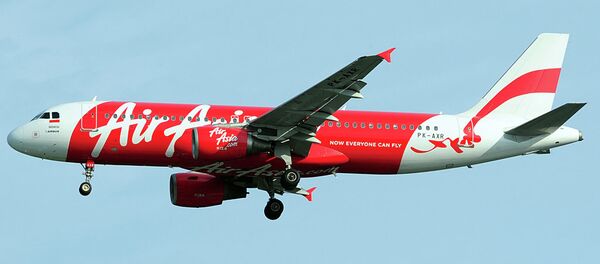 28 December 2014, 05:57 GMT
MOSCOW, December 28 (Sputnik) — On December 28,
AirAsia
plane reportedly crashed into the sea near the Belitung island, Indonesia. The accident happened after the aircraft was caught in turbulence and attempted to change its course, the air company said. A total of 155 passengers and seven crew members were on board. However, the Indonesian Ministry of Transportation has not confirmed the information yet.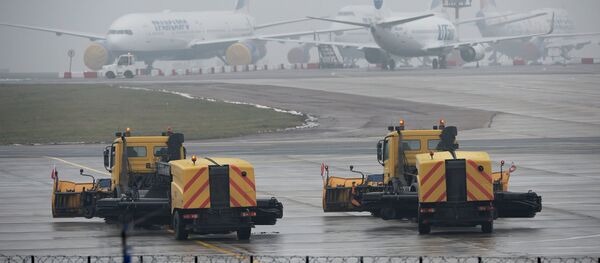 31 October 2014, 14:45 GMT
On October 20, the private jet of Total CEO Christophe de Margerie crashed at the Moscow Vnukovo Airport during the takeoff after it hit a snowplow. De Margerie and three crew members, who were also French, died in the crash. The investigation into the accident was extended till May 21, 2015.
On July 24, McDonnell Douglas 83 of Air Algerie crashed in Mali, as the plane was heading from Ouagadougou in Burkina Faso to Algeria. All 116 people on board, who came from 15 countries, were killed. A terrorist attack and bad weather conditions were named as possible causes of the tragedy by the authorities.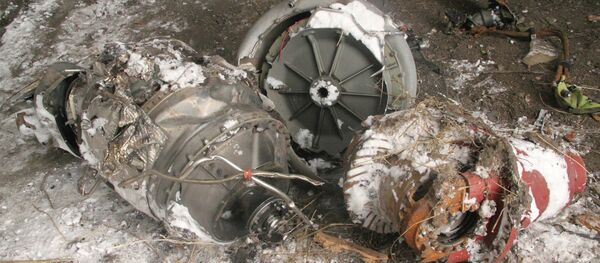 25 December 2014, 11:27 GMT
On July 17, Boeing 777 of Malaysia Airlines crashed in Donetsk region in Ukraine, killing all 298 people on board. According to the preliminary investigation report, the plane broke up in mid-air as a result of structural damage caused by a large number of high-energy objects that penetrated the aircraft from outside.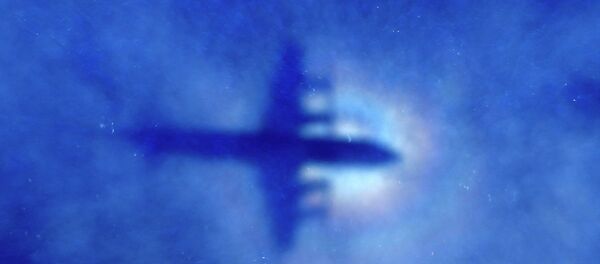 22 December 2014, 16:10 GMT
On March 8, Malaysia Airlines Boeing 777 en route from Kuala Lumpur to Beijing went missing. The plane had 227 passengers and 12 crew members on board. About 26 nations took part in a large-scale search operation. The plane is considered to have crashed in the Indian Ocean, with no survivors. The search continues.
On February 11, Algerian Hercules C-130 military transport plane crashed in the Oum al-Bouaghi province, killing 77 people, with one survivor. The plane was flying from Tamanrasset city in southern Sahara to Constantine in northeastern Algeria.