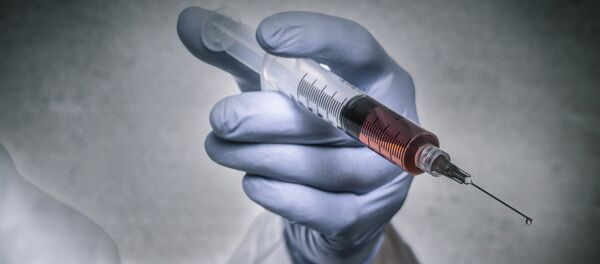 29 December 2014, 12:26 GMT
MOSCOW, December 29 (Sputnik) — A total of 80 public figures in the United Kingdom have written a
letter to The Daily Telegraph
in support of a bill allowing Britons with terminal illnesses to kill themselves legally, the publication reported on Monday.
"The overwhelming majority of the public supports law change on assisted dying and no one believes that someone should face a prison sentence of 14 years for compassionately assisting a loved one to die," the letter reads.
The letter's signatories included former Archbishop of Canterbury Lord Carey; actors Sir Patrick Stewart, Hugh Grant, Jo Brand and Eric Idle; authors Julian Barnes and Ian McEwan; philosopher A.C. Grayling, as well as religious, political and health figures.
According to the British daily, the 1961 Suicide Act specifies that helping someone take their own life is a criminal offense, and UK Prime Minister David Cameron suggested he would strike down any plans to change that. However, should the so-called Falconer Bill make it to the parliament for a debate, the prime minister hinted he would not oppose a free vote.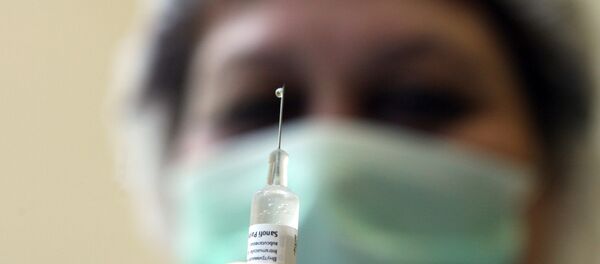 12 December 2014, 17:47 GMT
The amended bill, brought forward by House of Lords peer Charles Falconer, allows doctors under judicial supervision to prescribe a lethal dose of drugs to patients with less than half a year to live.
Though the assisted dying bill requires patients show a "clear and settled" motivation to end their lives, disability rights advocates and its other opponents are concerned for other vulnerable people who may be forced into suicide under new legislation.
"My worry has always been about whether people will be unfairly pressurized," Cameron was quoted as saying earlier this year.
Assisted suicide is a controversial practice during which a lethal drug is administered at the request of a terminally ill patient. According to a University of Zurich study published in August, the number of "suicide tourists" from 31 countries who ended their lives in Switzerland's euthanasia clinics doubled from 2008 to 2012, with German, British, French and Italian nationals topping the list of those seeking to end their lives.