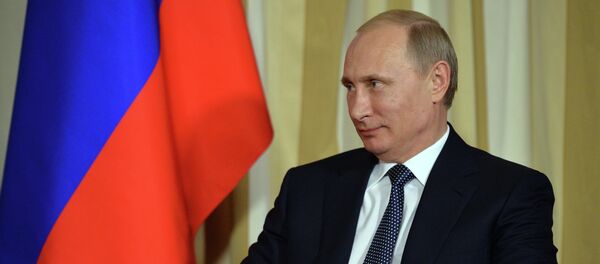 23 December 2014, 20:55 GMT
MOSCOW, December 29 (Sputnik)
–
The survey, carried out by the Russian pollster, the Yuri Levada Analytical Center (Levada Center), showed that more than half of Russians (57 percent) consider
Putin
worthy of the title Person of the Year.
Among other leaders named in the survey were Russian Defense Minister Sergei Shoigu, who took second place and Russian Foreign Minister Sergei Lavrov, who ranked third, according to the Levada Center's poll.
The Russian president has topped the pollster's rating since 1999. However, in 2014 a record number of respondents nominated Putin for the title in comparison to recent years. In 2013, the president's approval rating was half that of this year with approximately 26 percent of votes.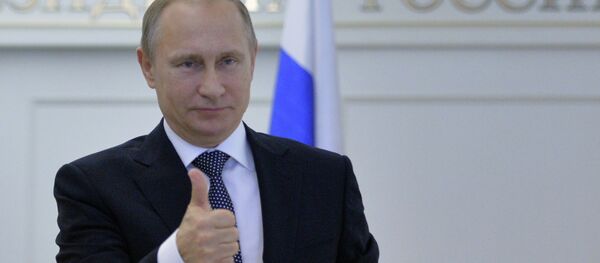 23 December 2014, 11:18 GMT
In total, around 1,600 people from 46 Russian regions participated in the latest Levada Center public opinion poll in the period of December 19 —22.
Earlier in December, Putin was named Person of the Year by another Russian polling agency, the Public Opinion Foundation. His candidacy was supported by 68 percent of Russians.
In November, Forbes magazine also named the Russian President as the world's most powerful person in 2014. Putin was also ranked third in Time magazine's Person of the Year 2014 list.