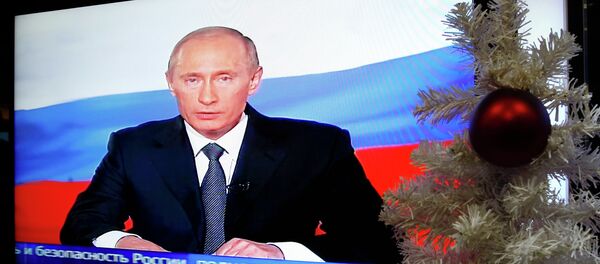 31 December 2014, 11:49 GMT
MOSCOW, December 31 (Sputnik)
–
The Russian leader sent a New Year greeting to the Japanese prime minister. The president noted that Russia and Japan have long enjoyed mutual cooperation and have many common interests in the Asia-Pacific region as well as around the globe.
"Putin stressed that it [cooperation] objectively contributes to the development of constructive bilateral relations [between Russia and Japan] and expressed readiness to continue the personal contact with Abe and active collaboration," the Kremlin's statement said.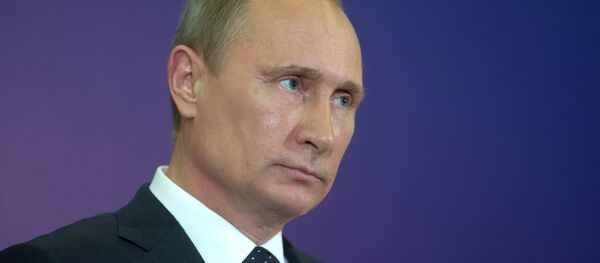 31 December 2014, 10:48 GMT
In 2014, the Ukrainian crisis dented Russia's relations with a number of countries, including Japan, as Moscow was accused of participating in the military conflict in the southeast of Ukraine.
In early November, Putin and Abe met briefly in the Chinese capital of Beijing to discuss cooperation between the two countries.
The two leaders agreed to continue the partnership and promote trade and economic projects. Following the meeting, Putin praised the progress in Russian-Japanese relations, which he said had improved both economically and politically.