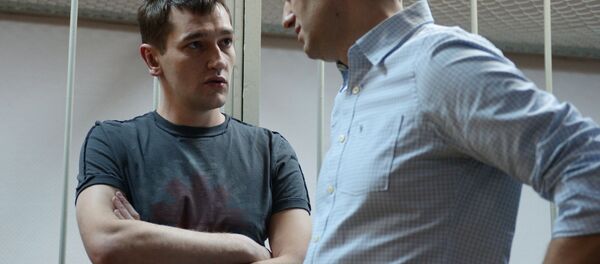 30 December 2014, 06:44 GMT
MOSCOW, December 31 (Sputnik) – Moscow has advised Washington and Brussels to drop their attempts to pressure the Russian judicial system or to politicize individual criminal cases in regard to the latest sentence brought against anti-Kremlin blogger Alexei Navalny, a Russian Foreign Ministry human rights ombudsman said Wednesday.
"In regard to the 'concerns' expressed by several representatives from the United States and the European Union over the sentencing of the Navalny brothers found guilty of embezzlement, I would like to recommend that Washington and Brussels leave their attempts to pressure the Russian judicial system behind and not to politicize a clearly criminal case," Konstantin Dolgov said in a statement posted on the Foreign Ministry's website.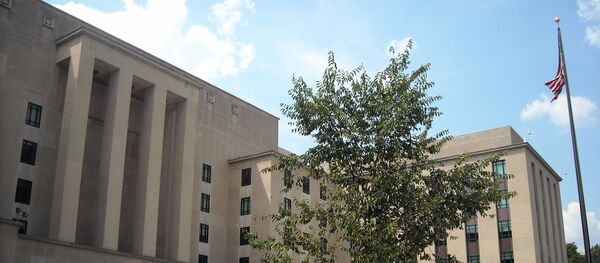 30 December 2014, 19:18 GMT
On Tuesday, US State Department spokesperson Jeff Rathke called the verdict against the Navalny brothers a "disturbing development" and said that it was designed "to punish and deter political activism" in Russia.
Earlier in the day, a Moscow court handed down a suspended sentence of 3.5 years to Alexei Navalny in a case involving alleged embezzlement from the Yves Rocher cosmetics company. Navalny's brother, Oleg was sentenced to a real prison term of 3.5 years.
The prosecution initially requested 10 years imprisonment for Alexei and eight for Oleg, who was also fined 500,000 rubles ($9,000). The brothers were fined an additional 4.4 million rubles ($77,500) in a civil case involving the Multifunctional Processing Company.