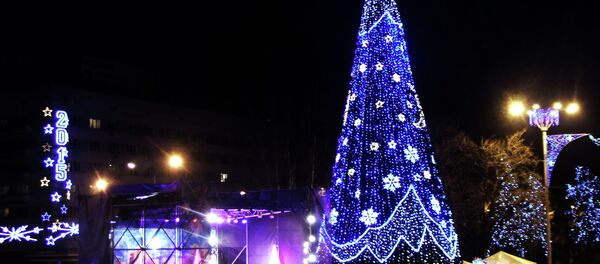 1 January 2015, 08:14 GMT
DONETSK, January 1 (Sputnik) — Kiev forces have broken the ceasefire agreement with the independence supporters of the self-proclaimed Donetsk People's Republic (DPR) for about 15 times during the New Year's Eve, the spokesperson for the DPR Ministry of Defense told RIA Novosti Thursday.
"We recorded about 15 violations [of the ceasefire agreement] with the use of small arms. These incidents occurred near the Donetsk airport and the village of Peski, but we expected even more [violations]," the spokesperson said.
Earlier on Thursday, the Donetsk city hall said in a statement that there were no hostilities in Donetsk on the New Year's Eve.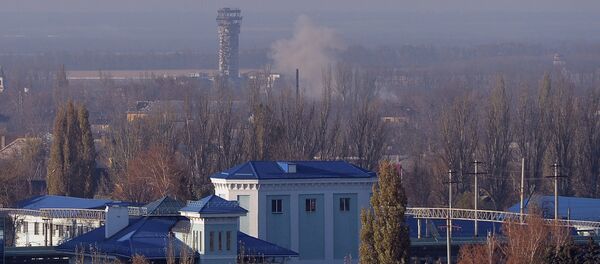 10 December 2014, 11:18 GMT
In April 2014, Kiev launched a military operation against independence supporters in the Donetsk and Luhansk Regions, who refused to recognize the legitimacy of the new government that came to power after the February coup.
The conflicting parties reached a ceasefire agreement during a September 5 meeting of the Contact Group in the Belarus capital of Minsk, but have subsequently accused each other of breaking it.
On December 9, Ukrainian president Petro Poroshenko declared a so-called "silence regime" in Donbas to resume peace negotiations.