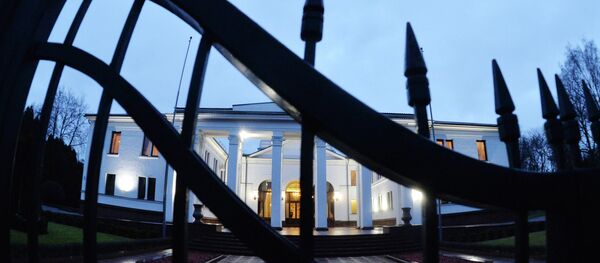 2 January 2015, 12:07 GMT
MOSCOW, January 3 (Sputnik) — Progress could be achieved in the settlement of the Ukrainian crisis in 2015, German Foreign Minister Frank-Walter Steinmeier said Saturday.
"In the new year [2015], we might have a new opportunity for [achieving] progress in resolving the Ukrainian crisis," Steinmeier said in an interview with the Welt am Sonntag newspaper.
In addition, the head of the German Foreign Ministry said that at the moment "further steps are needed to implement the Minsk agreements," which include the establishment of the demarcation line, the withdrawal of heavy weaponry and the provision of access to Donbas for international humanitarian assistance.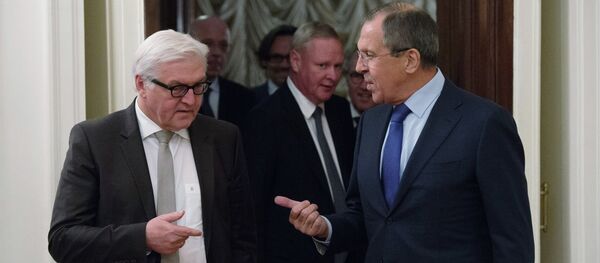 28 December 2014, 20:47 GMT
On Friday, foreign ministers of Russia, Ukraine, Germany and France during a telephone conversation stressed the need to convene another meeting of the Contact Group on resolving the situation in southeastern Ukraine. The ministers also discussed the schedule of further consultations in Normandy format on different levels.
Ukrainian reconciliation talks have taken place in the so-called Normandy, Minsk, Geneva and Weimar formats so far. The Minsk format grants participation rights to the self-proclaimed Donetsk and Luhansk people's republics (DPR and LPR).
The Contact Group, comprising representatives of Russia, Ukraine, DPR, LPR and the OSCE met in Belarusian capital Minsk on September 5 and 19, which resulted in a ceasefire agreement between the warring sides. They, however, accused each other of violating it multiple times.