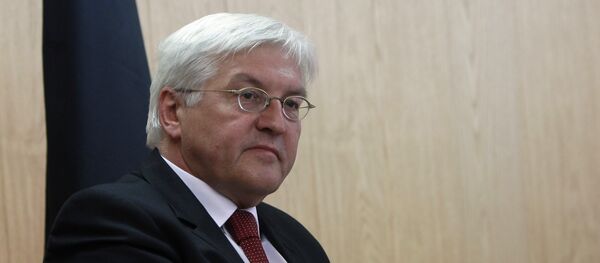 3 January 2015, 13:18 GMT
BERLIN, January 3 (Sputnik) — A next meeting on the Ukrainian crisis in the so-called Normandy format, comprising representatives of Russia, Ukraine, Germany and France, will be held in the German capital on January 5 at the level of political directors, a diplomatic source told RIA Novosti Saturday.
"The meeting in the Normandy format at the level of political directors is planned to take place January 5 in Berlin," the source told the agency.
In December 2014, Ukrainian President Petro Poroshenko said that the leaders of Germany, France, Russia and Ukraine would meet in the Kazakh capital of Astana on January 15.
The Normandy format was established early June when Russian President Vladimir Putin, French President Francois Hollande, German Chancellor Angela Merkel and the Ukrainian leader met in Normandy to discuss the Ukrainian crisis.
Talks on Ukrainian reconciliation have been conducted in four formats, the so-called Normandy, Minsk, Geneva and Weimar. The Minsk format allows for the participation of the self-proclaimed Donetsk and Luhansk people's republics (DPR and LPR), and has proven to be the most effective.