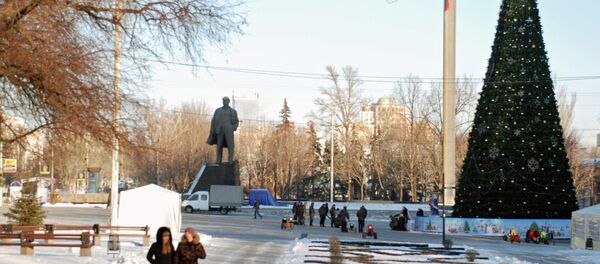 3 January 2015, 15:53 GMT
KIEV, January 4 (Sputnik) — Ukraine's Foreign Ministry confirmed plans to hold talks in the so-called Normandy format in Berlin over the crisis in southeastern Ukraine and sending its policy department chief to the German capital, the ministry's spokesperson said Sunday.
"I can confirm this meeting, our policy and communications department director Alexei Makeev has departed for Berlin today," Yevhen Perebiynis told Ukrainian 112 TV channel.
According to Perebiynis, Monday's talks will be focused on preparations for ministerial-level meetings, as well as the implementation of agreements reached in Minsk.
Normandy format talks between German, French, Russian and Ukrainian leaders are expected to take place on January 15 in the Kazakh capital of Astana, according to Ukrainian President Petro Poroshenko.
The Normandy format was established when Russian President Vladimir Putin, French President Francois Hollande, German Chancellor Angela Merkel and Poroshenko met at a World War II ceremony in Normandy in early June.
Ukrainian reconciliation talks have been conducted in varying formats, but only the Minsk layout allows for the participation of the self-proclaimed Donetsk and Luhansk people's republics (DPR and LPR, respectively) and has produced a contentious ceasefire agreement, the withdrawal of heavy artillery from the line of contact, as well as prisoner exchanges.