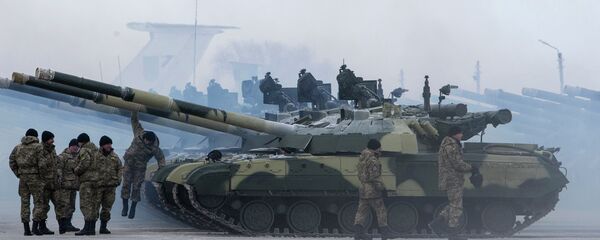 3 January 2015, 14:57 GMT
DONETSK, January 4 (Sputnik) — The Donetsk administration reports of the sounds of shelling in many parts of the city on Sunday.
"As of 17:30 (15:30 GMT) there is tension in Donetsk. Sounds of heavy weaponry can be heard in many parts of the city… Casualty figures are not available," the Donetsk administration said in a statement published on its official website.
Earlier on Sunday, deputy commander of the self-proclaimed Donetsk People's Republic (DPR) militia told RIA Novosti that one civilian was injured in the Ukrainian forces' mortar shelling of a residential district in Donetsk.
Meanwhile, the OSCE Special Monitoring Mission (SMM) reported earlier on Sunday that several ceasefire violations since the introduction of a "silence regime" in early December were recorded in Donetsk over the past weeks.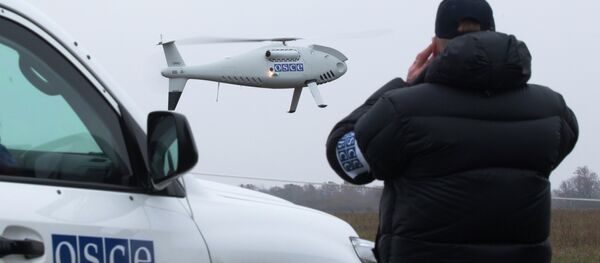 4 January 2015, 16:07 GMT
In September, Kiev and east Ukrainian militia reached a ceasefire deal in Minsk following months of bloodshed, but have since accused each other of violating the truce. Ukrainian President Petro Poroshenko introduced a "silence regime" in a bid to renew ceasefire efforts, which led to fresh rounds of Minsk format negotiations brokered by Russia and the Organization for Security and Co-operation in Europe (OSCE) later in December. The sides agreed on prisoner exchanges and the withdrawal of heavy artillery from the line of contact.