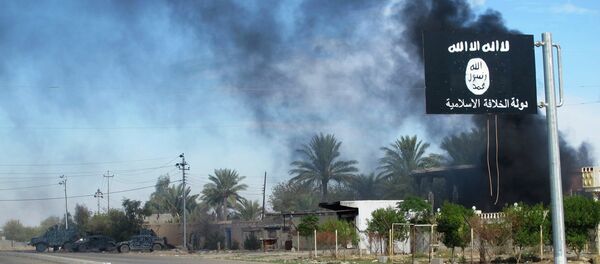 1 January 2015, 16:50 GMT
MOSCOW, January 4 (Sputnik) — Israel Defense Forces (IDF) announced Sunday the arrest of three terrorists having links to the Islamic State (IS) terrorist organization.
"In a joint IDF and ISA [Israel Security Agency] operation, 3 suspects were arrested for their association with ISIS… During questioning, the perpetrators confessed their plan to form an ISIS terror cell, as well as manufacturing several explosive devices, one of which they used against IDF soldiers," IDF said in an official statement.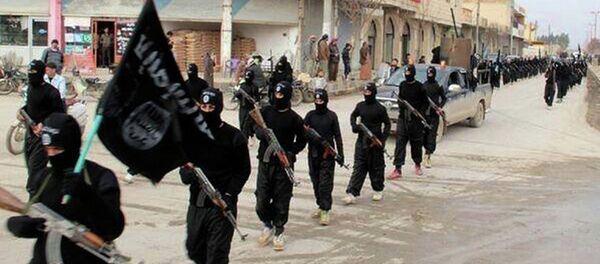 29 December 2014, 17:13 GMT
The three terrorists, all residents of Hebron, 22-year-old Ahmed Wadah Zalah Shahada, 21-year-old Mahmed Fiad Abed Al Kader Zero and 23-year-old Kazai Ibrahim Div Maswada, "also confessed to planning to murder an IDF soldier in order to use his weapon and uniform for terror purposes," IDF added.
IS, a radical Sunni group also known as the Islamic State of Iraq and Syria (ISIS) or the Islamic State of Iraq and the Levant (ISIL), has taken control of vast areas in Syria and Iraq, proclaiming the establishment of an Islamic caliphate on the territories it had seized.
Its militants are known for their brutal tactics, such as public crucifixions and beheadings of captured prisoners.