UNITED NATIONS, January 7 (Sputnik) — The International Criminal Court's Rome Statute will enter into force for Palestine on April 1, according to UN Secretary General Ban Ki-moon.
"The Statute will enter into force for the State of Palestine on 1 April 2015 in accordance with its Article 126 (2)," Ban Ki-moon said in a letter Tuesday.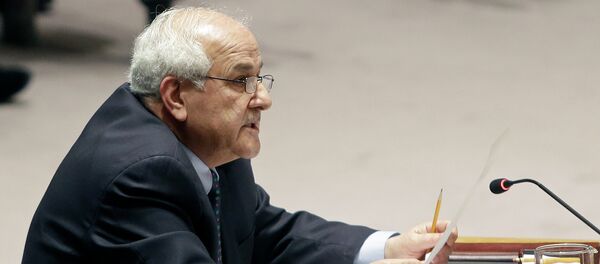 2 January 2015, 16:36 GMT
This article provides that the Statute will enter into force on the first day of the month after the 60th day following the deposit of ratification.
On January 2, the United Nations said that Palestinian Permanent Observer to the UN Riyad Mansour had transmitted copies of documents to the Secretariat regarding the accession of Palestine to 16 international conventions and treaties, including the Rome Statute of the International Criminal Court.
In a separate filing, Palestine has accepted retroactive application of the ICC's Rome Statute to June 13, 2014, for the Gaza conflict.