UNITED NATIONS, January 7 (Sputnik) – UN General Assembly President Sam Kahamba Kutesa said he "condemns in the strongest terms the heinous terrorist attack against the satirical newspaper Charlie Hebdo" and "expresses the solidarity of the United Nations General Assembly with the people and Government of France in this difficult moment."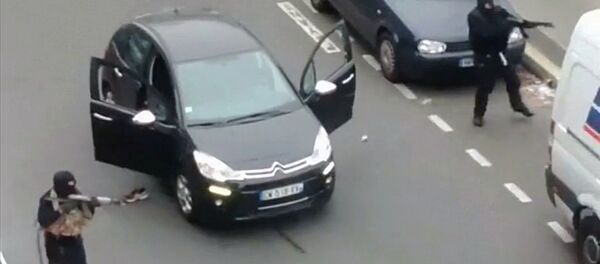 7 January 2015, 20:38 GMT
The General Assembly president called for international community to redouble efforts in the fight against terrorism and to ensure that journalists can do their work safely.
The members of the Security Council have also denounced the "the barbaric and cowardly" terrorist attack and stressed the necessity "to bring perpetrators of these reprehensible acts of terrorism to justice."
Three gunmen attacked the office of a weekly French satirical magazine Charlie Hebdo on Wednesday morning, killing 12 people.