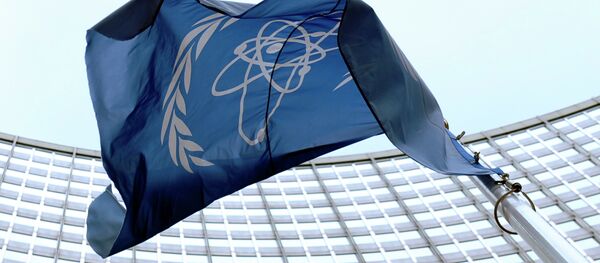 8 January 2015, 22:30 GMT
MOSCOW, January 9 (Sputnik), Ekaterina Blinova — Testing of two leading Ebola vaccines in West Africa is likely to start as early as January 2015, according to the World Health Organization (WHO).
"The evaluation of two vaccines is taking place in a number of countries in Europe, in the US, Canada, Kenya, Gabon and Mali to test for safety and efficacy. If initial results are promising, testing in West Africa could start as early as January 2015," the WHO reported on Friday, January 9.
According to the WHO official statement, the vaccines – Chimpanzee adenovirus serotype 3 (ChAD3-ZEBOV) and Recombinant vesicular stomatitis virus (rVSV-ZEBOV) – are being developed by GlaxoSmithKline (GSK), NewLink and Merck. The two vaccines have an "acceptable safety profile," experts claim, adding that as soon as all necessary trials will have been completed, the vaccines will be used in West Africa regions severely hit by Ebola.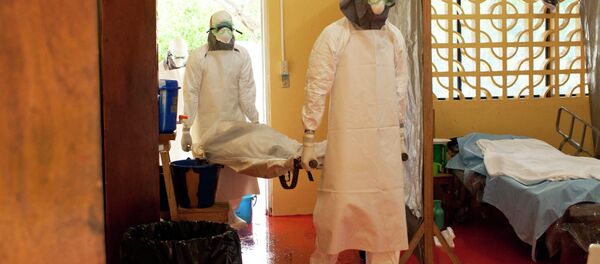 7 January 2015, 11:54 GMT
"Pharmaceutical companies developing the vaccines have committed to ramp up production capacity for millions of doses to be available in 2015, with several hundred thousand ready before the end of the first half of the year," the WHO pointed out, adding that the initiative could be named "the fastest vaccine roll-out in history."
During a press briefing on Friday, January 9, Dr. Marie-Paule Kieny, the WHO representative, confirmed that further tests on healthy people will be launched soon in West Africa. Dr. Kieny noted that several other vaccines are currently being developed in the United States, Russia and some other countries, as cited by the Associated Press.
Earlier reports stated that NewLink and Merck temporarily suspended their vaccine trials in December 2014, citing undesirable side effects. However, Kieny claimed that the situation "was not worrying enough" to ultimately halt the production of the vaccine. There were no such reports regarding the GSK vaccine.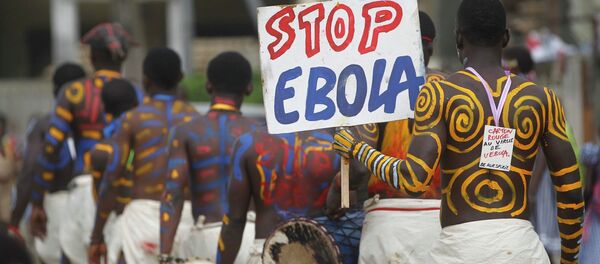 6 January 2015, 23:33 GMT
Meanwhile Ebola has already claimed the lives of about 8,000, infecting more than 20,000 people. Most of the Ebola cases have occurred in Guinea, Liberia and Sierra Leone. Helen Rees, a researcher from the University of Witwatersrand, emphasized that experts would decide whether to vaccinate the entire regional population or to concentrate on high-risk groups, the Associated Press reported.