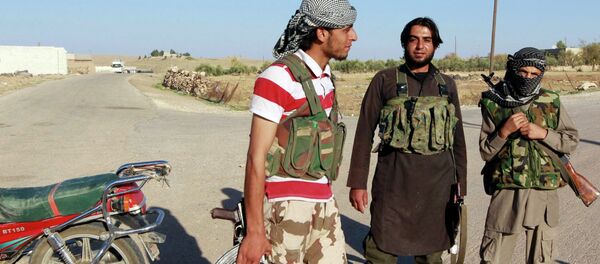 12 January 2015, 13:39 GMT
MOSCOW, January 12 (Sputnik), Ekaterina Blinova — European homegrown terrorism has become an issue of primary concern in the light of the recent hideous and barbaric Charlie Hebdo massacre.
"For decades, France has endured Islamic terror threats and attacks, from Iranian-inspired groups during the 1980s, to Algerian extremists in the 1990s, to cells linked to Al-Qaeda before and after 9/11," the New York Times pointed out.
The number of terrorist cells has not diminished since then, despite tough anti-terrorism laws enacted by France after a series of bombings in 1995. According to CNN, the legislation allows authorities "to charge the mere intention to commit an act of terror as a crime," holding the suspects for up to three years in jail while prosecutors are investigating their cases.
However, in 2005, a new "Buttes-Chaumont" Islamist network consisting of Muslim youths and teenagers was discovered by French security forces. The group was sending French radicals to fight against American military forces in Iraq. Some experts suggest that the notorious "Buttes-Chaumont" group could have recruited Cherif Kouachi, one of the Charlie Hebdo attackers.
"They ["Buttes-Chaumont" militants] were considered the least dangerous. And now you see them really at the forefront," said Jean-Pierre Filiu, a professor of Middle East studies and specialist on French Islamic terror cells, as quoted by the New York Times.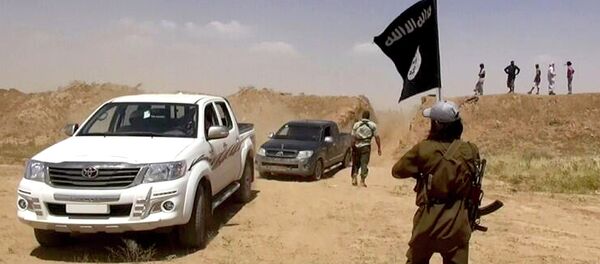 31 December 2014, 10:00 GMT
Answering a question why French Muslim youths are joining domestic terror cells, experts refer to socio-economic reasons. For instance, Stanford University researchers point to anti-Muslim discrimination in the French labor market, claiming that "a Muslim candidate is 2.5 times less likely to receive a job interview callback than is his or her Christian counterpart" in France, adding that Muslim incomes are 15 percent less than that of their Christian (or atheist) competitors. Many French Muslim immigrants are living in suburbs and obviously feel alienated from the French society, notes CNN, citing the Renseignements Généraux, a police agency, which is monitoring potential jihadi militants in France.
It is worth mentioning that Muslims constitute up to 12 percent of the French population. At the same time, around 70 percent of the overall number of convicted prisoners in France are Muslims. The New York Times underscores that the French prison system has already become a sort of "meeting place" for many of French Islamic radicals.
"There, their radicalism hardened as some members of the group came together with other prominent jihadists who were connected to more extensive and dangerous militant networks," the media outlet stresses.
Unsurprisingly, Cherif Kouachi's detention in 2008, while he was tried for recruiting would-be jihadists, not only strengthened his radicalization but also connected him with other French Islamist militants, CNN notes.
On the other hand, France's harsh counter-terrorism legislation does not prevent civilians from traveling to the Middle East, where some of them join al-Qaeda and the Islamic State terrorist groups. French laws did not inhibit the other Charlie Hebdo attacker, Said Kouachi, from joining al-Qaeda groups in Yemen in 2011.  It is believed, that over 1,000 French civilians have recently fled to the Middle East in order to fight for the Islamic State.
France is not the only European country that is facing the threat of Islamists. In July 2005, a series of horrific bombing attacks was carried out on London's subways, injuring more than 700 and killing 52 people. A dozen other unexploded bombs were found a few days later by British police officers. Citing the reports released by the British government in March 2006, CNN emphasized that these terrorists belonged to domestic terror cells and acted without foreign assistance.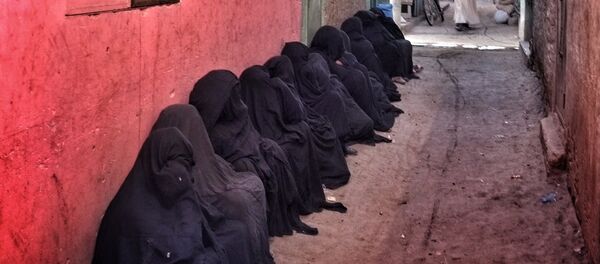 16 December 2014, 10:54 GMT
The Charlie Hebdo attack has revived a debate regarding the growing terror threat posed by radical Muslims in the Great Britain. However, Metropolitan Police Commissioner Sir Bernard Hogan-Howe asserted that although an attack was possible, Britons should remain calm.
"We do our best together with the security services to make sure the terrorists don't succeed and that we keep people safe. To date, that's broadly what we've been able to achieve," he said as cited by Sky News.
It should be also noted that after the recent Paris attacks, al-Qaeda Yemeni leader Harith al-Nadhari praised the inglorious murder of the Charlie Hebdo journalists and predicted more bloodshed in France. Simultaneously, in an interview with the Associated Press other al-Qaeda member declared that "crimes" of the United States, Britain and France against Muslims "will backfire deep in their home."