MOSCOW, January 12 (Sputnik) — US payment giant MasterCard and Russia's National System of Payment Cards (NSPC) agreed on providing operational services and payment clearing services for domestic transactions through the NSPC processing center, the Russian Central Bank said in a press release.
The NSPC and MasterCard signed the agreement on December 30 2014, according to the Central Bank.
The move will grant MasterCard a remission of paying the security deposit to the Central Bank.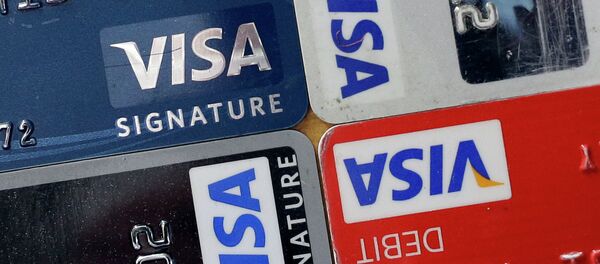 26 December 2014, 15:37 GMT
"The agreement will allow Russian domestic MasterCard operations to be processed via the NSPC," the press release said.
The Russian Central Bank will operate as a processing center for the transactions.
"The agreement is an important step toward the implementation of the first phase of the NSPC strategy – the creation of a payment clearing center for international card payment systems (CPS) operations in Russia," the Central Bank added.
According to media reports, international CPS, the NSPC and the Russian Central Bank discussed putting Visa and MasterCard operations in control of the bank.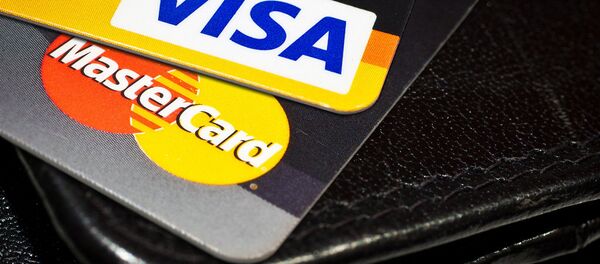 18 December 2014, 14:46 GMT
The agreement presumes that international CPS will be operators, and the NSPC will provide processing and clearing services. At the same time, the Central Bank will operate as a calculating agent for international CPS.
In 2014, Russia's Central Bank began financing the National Card Payment System, as a way of ensuring the security of card payments inside Russia was raised after Visa and MasterCard suspended processing payments at Russia's SMP and Rossiya banks, which are subject to Western economic sanctions over Russia's alleged involvement into Ukraine's internal affairs.
The NSPC will become fully operational in the first quarter of 2015. The system also plans to issue its own cards.