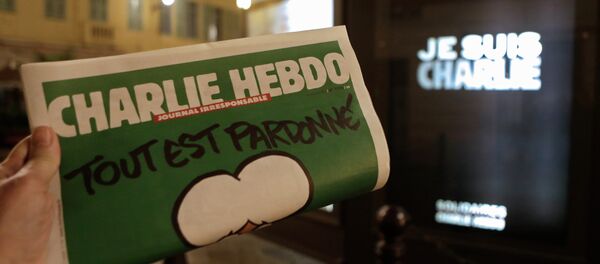 14 January 2015, 09:41 GMT
PARIS, January 13 (Sputnik) – The latest issue of French magazine Charlie Hebdo, released Wednesday, was already out of stock at many Paris newsstands in the early hours of the day, a RIA Novosti correspondent reported.
The latest issue of the weekly magazine is the first one after a gun massacre at its headquarters in Paris last week. The cover depicts Prophet Muhammad holding a sign saying "Je suis Charlie," a slogan that has been used extensively to show solidarity with the magazine.
The magazine is said to have sold out within minutes of shops and kiosks opening on Wednesday, with people lining up in advance to purchase copies. Those who did not manage to get one bought the Liberation newspaper featuring the front page of the Charlie Hebdo issue.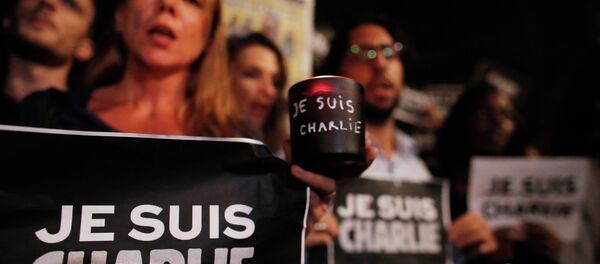 14 January 2015, 06:52 GMT
Newsstands said that more copies of the magazine will be delivered on Thursday and Friday. Certain outlets agreed to sell only one copy of the magazine to each buyer to prevent them from being resold at higher prices elsewhere.
On January 7, the Charlie Hebdo office in Paris was attacked by three men who opened fire as they walked into the building, killing 12 people. Ten magazine staff and two police officers were among the victims.
On January 11, more than 3 million people took to the streets of the French capital to participate in a unity march in support of the magazine, with more than 40 world leaders participating in the rally as well.
During a Tuesday news conference, the magazine's staff said that the latest Charlie Hebdo issue would be translated into English, Spanish and Arabic, with the edition being on sale for two weeks.