MOSCOW, January 15 (Sputnik) – The Russian unmanned cargo spacecraft, Progress M-26M will deliver black caviar to the International Space Station (ISS) crew, in addition to the cosmonauts' daily food rations, the chief of the ISS nutrition service told RIA Novosti Thursday.
"In the list of orders – black, sturgeon's roe [caviar]. Besides freeze-dried products, we will deliver apples, lemons, oranges, tomatoes, condensed milk as usual. One of the cosmonauts asked for tea without sugar, which will also be delivered," Agureyev said.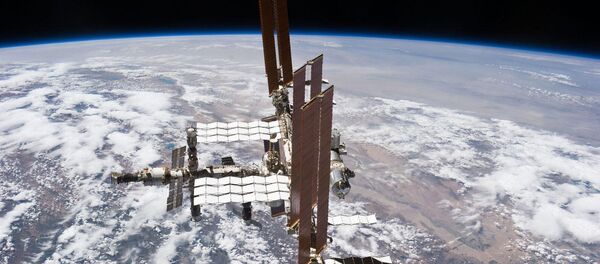 15 January 2015, 07:57 GMT
Earlier in the day, the cosmonauts' nutrition chief also stated that US food supplies at the ISS are sufficient, so no food problems for the space crew are expected.
The launch of the Russian Progress M-26M spacecraft is scheduled for February 17 from the Baikonur space center in Kazakhstan.
Generally, space food does not differ significantly from the food eaten and cooked on the ground. However, the cosmonauts' menu has strict storage period requirements and specific dietary guidelines.