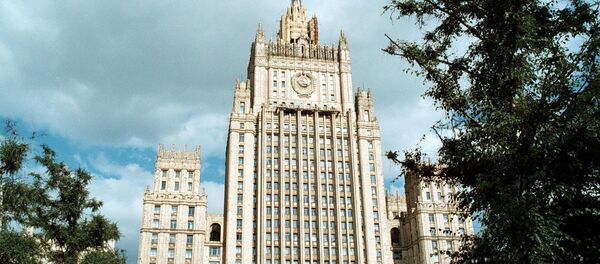 16 December 2014, 15:37 GMT
TROMSO, January 20 (Sputnik) — Denmark, Norway and Finland on Tuesday expressed their commitment to continue cooperation with Russia in the Arctic despite the Western economic sanctions.
The announcement was made at the ninth annual Arctic Frontiers conference in Tromso, Norway.
"What it comes to the Arctic region, I don't feel any threat from Russia, here, I think we have good peaceful cooperation. And I'm rather convinced that all the members of the Arctic Council are interested in continuing cooperation to ensure sustainable development of the region," Foreign Minister of Denmark Martin Lidegor told journalists.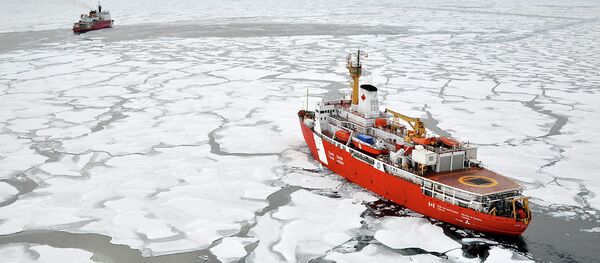 26 December 2014, 12:44 GMT
Norwegian Prime Minister Erna Solberg echoed Lidegor stressing that cooperation between Russia and Norway in the Arctic will go on despite Western sanctions that were imposed on Moscow over its alleged involvement in the Ukrainian crisis.
"We have a great cooperation with Russia in the Arctic areas. We used to have military observers from Russia, joint activities and training – we don't have that for the time being. When it comes to what we do in petroleum and fishing all the agreements — it still continues to be a good cooperation," Erna Solberg, Prime Minister of Norway said Tuesday.
Solberg's Finnish counterpart Alexander Stubb also pointed out that the current standoff did not affect the interaction of countries in the Arctic.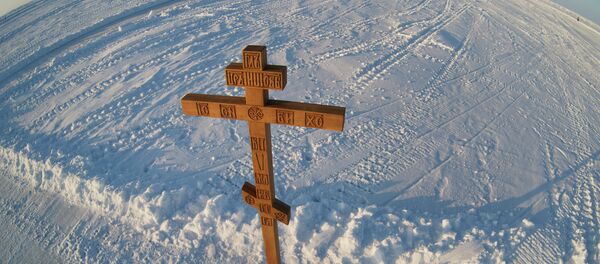 16 December 2014, 16:58 GMT
"The Arctic cooperation is a good example of both pragmatic and practical cooperation in the Arctic Council with Russia despite the tensions," Finnish Prime Minister stated Tuesday.
Russia, Denmark, Finland and Norway are members of the Arctic Council, alongside Canada, Iceland, Sweden and the United States.
Western economic sanctions, imposed against Russia, have outlawed the export of equipment and technology for deep-water, Arctic and shale oil exploration in Russia. However, over a hundred international projects are still being carried out in the region.