MOSCOW, January 23 (Sputnik) — Russia and Norway will sign a declaration on preventing unregulated fishing in the Arctic Ocean, helping to conserve the Arctic, the press office of the Russian Federal Agency for Fishery said Friday.
"Creating an effective mechanism to regulate fishery in the [Arctic] region is a task of current importance. The Arctic is the last significant region, for which international fishery agreements have not yet been developed," the press office quoted the agency's head Ilya Shestakov as saying.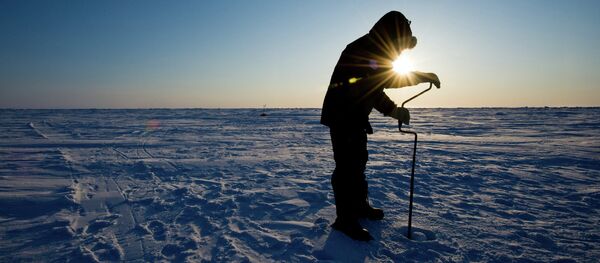 20 January 2015, 18:20 GMT
Shestakov and Norway's ambassador to Russia, Leidulv Namtvedt, discussed fishery regulations in the Arctic and the issue of Russian fishing vessels detained in a Norwegian economic zone.
On Tuesday, Norway Denmark and Finland expressed their commitment to continue cooperation with Russia in the Arctic despite Western economic sanctions, imposed against the country.
Russia and Norway are members of the Arctic Council, together with Canada, Iceland, Sweden, Denmark, Finland and the United States.