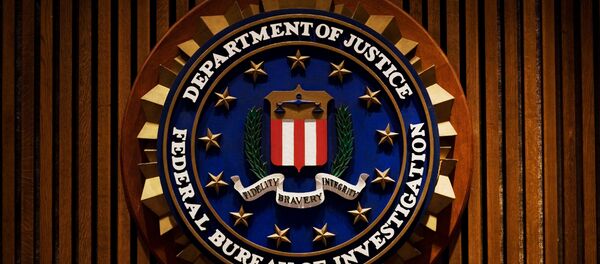 26 January 2015, 21:51 GMT
WASHINGTON, January 27 (Sputnik) – The Embassy of the Russian Federation in Washington DC is studying information on three Russians who face criminal charges in the United States for their alleged involvement in an intelligence-gathering scheme, an embassy representative has told RIA Novosti.
"The information appeared recently. We are studying it. So, it is too early to give any comments," Nikolay Lyashchenko said Monday.
Federal prosecutors in New York levelled criminal charges against Evgeny Buryakov, Igor Sporyshev and Victor Podobnyy earlier in the day, accusing them of gathering intelligence and recruiting covert agents in the United States for Russia's foreign intelligence service.
According to US attorneys and the FBI, the alleged spies' scheme ran from 2012 to the present time.
The US Department of Justice said in a statement Monday that during the period of the alleged plot, Buryakov posed as an employee of a Russian bank, Sporyshev was a Russian trade representative, and Podobnyy was an attaché to Moscow's mission to the United Nations.
The prosecutor's office for the Southern District of New York announced in a statement Monday that the three men could get up to 15 years in prison.
Buryakov was placed under arrest on Monday in Bronx, New York. Sporyshev and Podobnyy no longer reside in the United States – they had left the country before criminal charges were brought against them.