MOSCOW, January 28 (Sputnik) — Ukraine poses a serious threat to Europe due to an extremely low level of vaccination against poliomyelitis, Minister of Healthcare of Ukraine, Alexander Kvitashvili, said during a press conference in Vinnytsia in west-central Ukraine.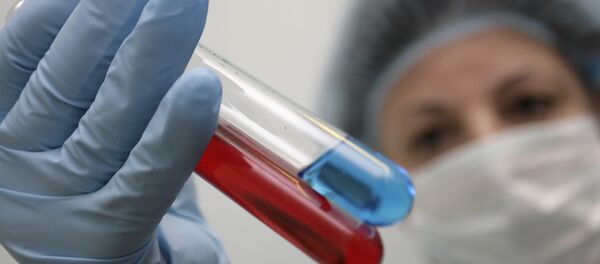 22 January 2015, 20:49 GMT
"Polio vaccination coverage is less than 30%. This is the level of less-developed African countries; it's a disaster. In general, vaccination of the population and children should be part of country's security," Kvitashvili said, cited by UNIAN.
The minister also added that Ukraine is currently discussing with UNICEF the possibility of raising funds for children's vaccination in the country.
Poliomyelitis is an infectious disease that can affect the human nervous system and can result in partial or full paralysis. Though the virus was first recorded about 6000 years ago,  outbreaks still occur, especially among people who have not been vaccinated.