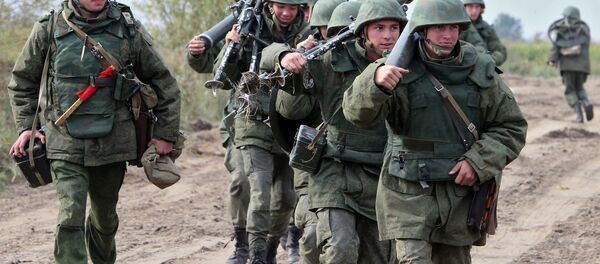 27 January 2015, 10:21 GMT
MOSCOW, January 29 (Sputnik) — The chief of Ukraine's General Military Staff Viktor Muzhenko acknowledged that Russian regular army units were not involved in combat action in the troubled Donetsk and Luhansk regions.
"Right now the Ukrainian army is not engaged in combat operations against Russian regular units," he underscored.
Muzhenko added, however, that he had information about Russian civilian and military individuals fighting alongside independence supporters in the country's east.
21 January 2015, 19:39 GMT
He also said the Ukrainian army had everything it needed to rout what he described as illegal armed units in Donetsk and Luhansk regions.
Speaking at the Davos economic forum on January 21, Ukrainian President Petro Poroshenko said there were upwards of 9,000 Russian military personnel fighting on the side of the self-proclaimed Donetsk and Luhansk People's Republics. Russia denied the charge dismissing it as a "primitive fake".
However, the US State Department was unable to confirm these allegations. According to OSCE observers based at two border crossing points at the Russian-Ukrainian border, there had been no movement of military equipment over the border.
"There is absolutely no way you can possibly hide huge military formations on a relatively small territory wide open to reporters and OSCE representatives," the General Military Staff said in a statement.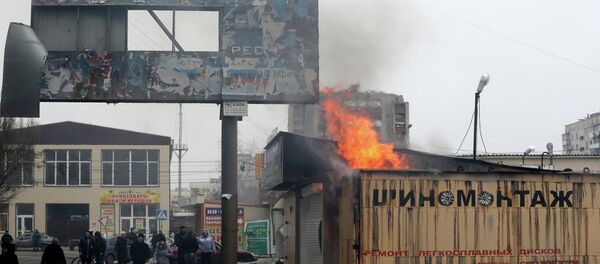 26 January 2015, 08:47 GMT
Since the start of the government forces' military assault on eastern Ukraine's independence supporters in April 2014, Kiev and the West have repeatedly accused Russia of intervening in the Ukrainian crisis. The accusations went as far as to claim that Moscow sent troops and weapons to help the independence militias.
Nevertheless, the Kremlin has dismissed the claims as not corroborated by any evidence.