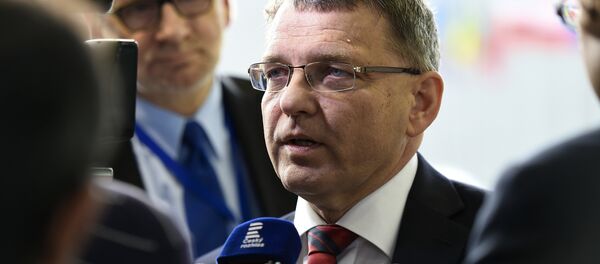 29 January 2015, 15:52 GMT
RUSSELS, January 29 (Sputnik) — The EU foreign ministers adopted on Thursday a decision to keep in force sanctions targeting individuals and entities allegedly involved in the escalation of the Ukrainian crisis until September 2015, the EU diplomacy chief said.
"We have decided to extend the restrictive measures targeting persons and entities that were decided in March last year…until September of this year," EU High Representative for Foreign Affairs and Security Policy Federica Mogherini told reporters following the extraordinary Foreign Affairs Council meeting in Brussels.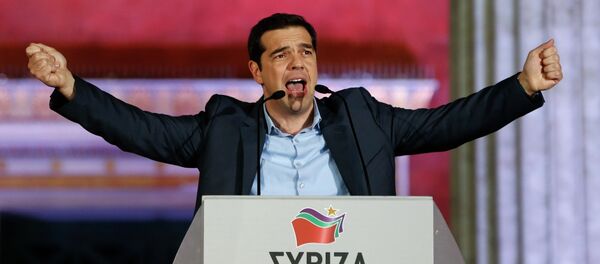 29 January 2015, 03:04 GMT
"In addition to that we have decided to have a proposal within one week of further names of individuals and entities to be added to this list. That decision will be taken at the next Foreign Affairs Council on February 9," Mogherini said.
The European Union imposed the first set of travel bans and asset freezes against individuals and entities allegedly responsible for destabilizing Ukraine in March 2014.
Mogherini called the meeting earlier than planned due to the deterioration of the situation in the southeast of Ukraine, including the deadly attack in Mariupol, which claimed the lives of 30 civilians.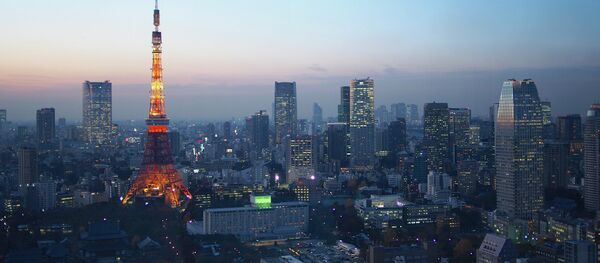 28 January 2015, 19:40 GMT
In spring 2014, the Unites States, the European Union and their allies accused Russia of meddling in the Ukrainian conflict, including the provision of military assistance to independence supporters in the region. Self-proclaimed republics were declared by locals who refused to recognize the legitimacy of the new government in Kiev.
Since March 2014, the West has imposed several rounds of sanctions against Moscow, targeting not only high-ranking individuals, but also Russia's banking, energy and defense sectors.
Russia has repeatedly denied any involvement in Ukraine's internal crisis and called the language of the sanctions counterproductive.
In response to the western sanctions, it imposed a one-year ban on the import of certain foods from the countries that imposed restrictions.