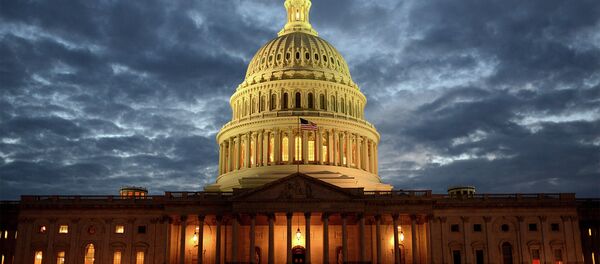 29 January 2015, 22:55 GMT
WASHINGTON, January 30 (Sputnik) — Russian citizens will not be impacted by new legislation, passed by the US Senate to globally extend the provisions of the Magnitsky Act, allowing the United States to sanction human rights violators worldwide, US Senator Ben Cardin told Sputnik.
"This does not affect Russia," Cardin told Sputnik Thursday of the Global Magnitsky Human Rights Accountability Act he sponsored. "This is nothing new for Russia, it already happened to Russia."
The Global Magnitsky Act, originally introduced in 2014, was reintroduced this week, calling for a global application of the 2012 law, which targeted Russian nationals allegedly involved in the death of Russian lawyer and activist Sergei Magnitsky.
Cardin told Sputnik that he does not anticipate any significant response from Russia, because the 2012 law targeting Russian citizens will not be affected by the new legislation.
Cardin cosponsored the legislation with Senator John McCain and already has bipartisan support from 7 other senators.
In his Wednesday press release, Cardin stated that the new legislation would expand the Russia-specific sanctions globally and "make significant acts of corruption a sanctionable offense."
To date, the United States is known to have added 34 Russian citizens to the Magnitsky Act list, including 14 in the past year, according to the US State Department. The criteria for the list covers individuals who are alleged to be responsible for extrajudicial killings, torture, and violations of internationally recognized human rights.