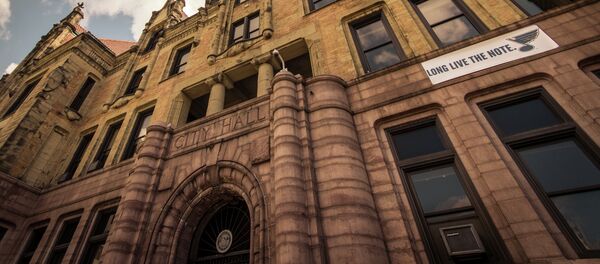 29 January 2015, 09:33 GMT
MOSCOW (Sputnik) — Police instructors in Ferguson, a Missouri town where a local white police officer shot dead an unarmed black teenager last year, are expected to begin using a "less-lethal" gun attachment, the Washington Post reported.
The device, to be tested by five police instructors this week, is attached to the end of the gun barrel to slow down fired bullets. It is hoped that this device will increase the chance that a target would be injured and not killed, the news outlet reported Tuesday.
"It gives another option [to lethal weapons]… You are always looking to save a life, not take a life," the publication quoted Assistant Police Chief Al Eickhoff as saying.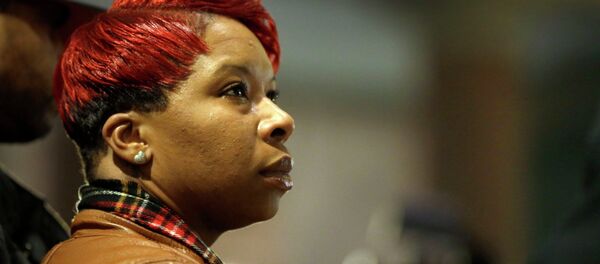 23 January 2015, 16:57 GMT
At $45 per unit, Eickhoff expects Ferguson's entire 55-strong police department to start using the device, manufactured by Alternative Ballistics, upon receipt of approval from city officials.
The assistant police chief, however, acknowledged shortcomings highlighted by critics, such as the time it takes to pull out the device, dubbed "The Alternative," and attach it to the gun. Another drawback is the fact that the non-lethal device only slows down the first bullet, having no effect on subsequent bullets.
Ferguson, a mostly-black suburb of St. Louis, came to the forefront of national attention after a local white police officer, fatally shot Michael Brown, an unarmed black teenager in August 2014. The officer fired twelve bullets during the fatal arrest.
A grand jury decision not to indict the officer in November sparked nationwide protests across the United States, drawing attention to police brutality.