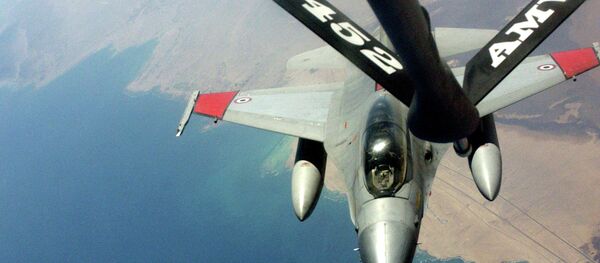 16 February 2015, 09:12 GMT
Libya's unrecognized Tripoli-based parliament blasted Egypt's airstrike against Islamic State (ISIL) targets on Monday, in which Libya's air force, allied to the recognized government, also participated.
"We strongly condemn the Egyptian aggression this morning on Derna and which we consider to be an assault against Libyan sovereignty," Omar Homaydan, the spokesman of the parliament announced.
Meanwhile, Libya's internationally recognized prime minister, Abdullah al-Thani called for airstrikes against ISIL and al-Qaeda targets in the country.
"I ask world powers stand by Libya and launch military strikes against these groups. This threat will move to European countries, especially Italy," he said in an interview to Reuters.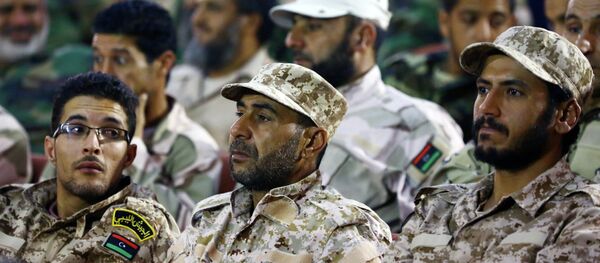 5 February 2015, 14:24 GMT
Libya is in a state of civil conflict, and has two rival parliaments and governments after Islamist-allied militias took over the capital, Tripoli. In August 2014, the militias revived the country's transitional parliament, which was in power prior to the June 2014 elections.
Earlier on Monday, Egypt's air force announced that it killed between 40 and 50 ISIL militants during airstrikes in Libya after the kidnapping and execution of 21 Egyptian Christian Copts, Egyptian state television reported Monday.