UNITED NATIONS (Sputnik) —The UN Security Council has adopted a draft resolution initiated by Russia in support of the Minsk agreements on the Ukraine crisis settlement.
The resolution was unanimously approved by all 15 members of the UN Security Council on Tuesday.
The motion was submitted by Russia on February 13. It aims to back the agreements reached last week following a Normandy format meeting between the leaders of Russia, Ukraine, France and Germany in Minsk. The document also raises concerns about hostilities in southeastern Ukraine and advocates a peaceful solution to the conflict in the country.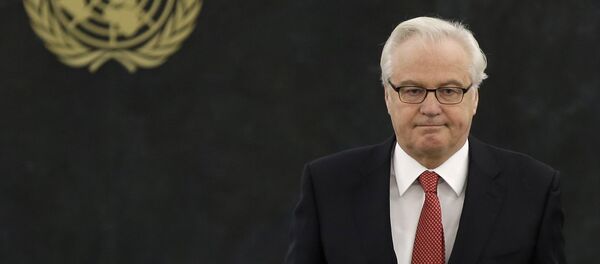 17 February 2015, 21:20 GMT
The council also stated that it regrets that hostilities in Ukraine continue even after the ceasefire was agreed upon.
"The members of the Security Council regretted that, despite the announcement of a ceasefire on 15 February, violence has continued in recent days in some parts of eastern Ukraine," the statement said.
The Security Council also expressed grave concern about the continued clashes in and around the town of Debaltsevo that have resulted in numerous civilian casualties.
"The members of the Security Council called on all parties to immediately cease hostilities and abide by commitments agreed in Minsk," the statement said.
The measures agreed upon by the Contact Group on Ukraine and supported by the Normandy Quartet leaders include a ceasefire, the establishment of a secure buffer zone through the withdrawal of heavy weaponry and an all-for-all prisoner exchange.
The ceasefire came into force in southeastern Ukraine on February 15, however, fighting continued in some parts of the region, particularly around Debaltsevo, where Kiev troops remain encircled by independence fighters.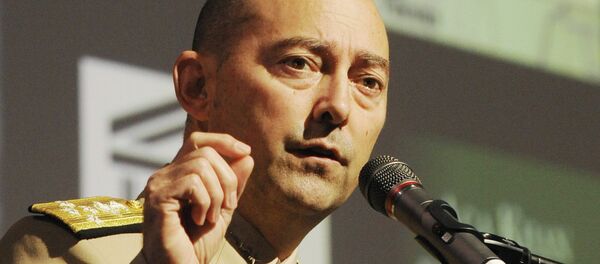 17 February 2015, 21:40 GMT
This is the second truce implemented in Ukraine. The first one, agreed upon by the Contact Group in September, 2014, in Minsk failed to hold.
The ongoing military conflict in Ukraine started last April, when Kiev forces launched a special operation against independence supporters in the Donetsk and Luhansk regions, where local residents refused to recognize the new-coup installed government.