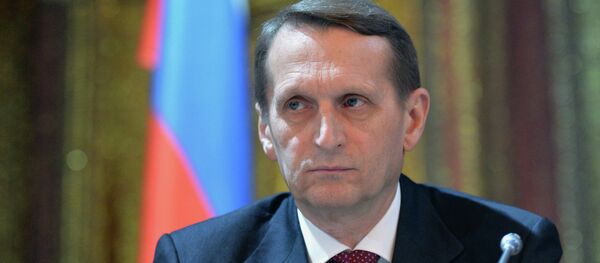 18 February 2015, 07:42 GMT
Poroshenko Bloc MP Vadim Denisenko appeared on Roman Chaika's Channel 5 program 'Ukraina Ponad Use' (Ukraine Above All) on Tuesday, where Chaika posed the question, "what may be preventing NATO from carrying out airstrikes?" given the alliance's post-war policy of military interventionism.
Denisenko responded by noting that NATO "is very slow in acting. Recall the situation six months ago; nobody even spoke about the provision of weapons. Now, in the near future, as I understand it, weapons will be sent to Ukraine; everything is being set up for their delivery."
"And then after that, the next step will obviously be airstrikes. But this will take an additional three to four months. Unfortunately, they are very slow in their decision-making."
Chaika voiced his consternation over the perceived slowness of NATO intervention, noting that "as we see, when it comes "to ISIL, Syria, etc., decisions are made quickly."
Denisenko further noted that in his view, "there is no possibility for a political compromise on the matter of solving the conflict in eastern Ukraine," and that in light of the circumstances, "all that's left to do is to formally declare war." For this, Ukraine will need to be provided with "as many arms and instructors as possible" by NATO. This "is the main thing we must achieve today," Denisenko added.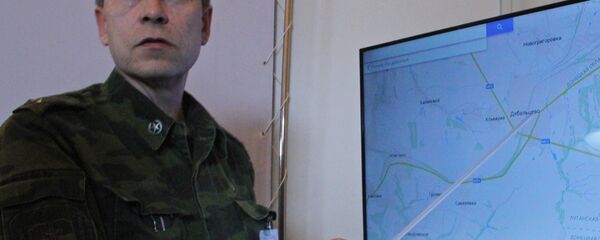 18 February 2015, 08:43 GMT
The MP noted that the IMF had "given Ukraine their word, that during military hostilities financial assistance would be provided to Ukraine. But we must also create an economic blockade of the occupied territories. Responsibility for the provision of the civilian population [for their basic needs] lies on the shoulders of the state-occupier. We must say honestly: we will not pay pensioners from the DPR and LPR, we will not pay for their electricity. If the political will exists, this can be solved in a month's time."
Putin noted on Tuesday that the West is already supplying Kiev with weaponry. "According to our information, arms are already being delivered," Putin told the press following talks with Hungarian Prime Minister Viktor Orban. Putin added that while the weapons' provision would result in more military and civilian casualties, they would not change the balance of forces. "The result will remain the same as it is today," Putin noted. The president explained that "this is an inevitability, since the vast majority of the personnel of Ukraine's armed forces, in my opinion, has no desire to participate in a fratricidal war, far away from their own homes, while the Donbas militia have the great motivation of protecting their families."