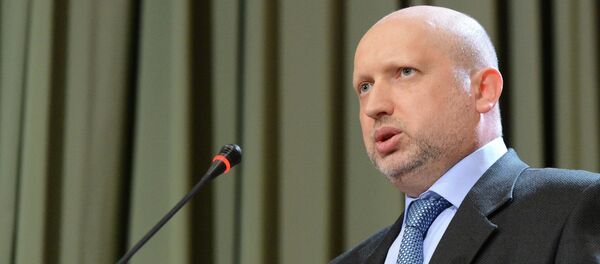 18 February 2015, 21:40 GMT
DONETSK (Sputnik) – The east Ukrainian self-proclaimed Donetsk People's Republic's deputy commander of the militia said Thursday that if Kiev wants to send peacekeepers into the region, then the DPR would back the initiative.
"In regard to peacekeepers…from the very beginning, when this whole conflict began, we suggested the Russian Federation and all the other countries that are included in the UN Security Council to consider the issue of sending peacekeepers then. We were refused then. If they want to send them, then we're not against it, let them send them," Eduard Basurin said.
Earlier in the day, Denis Pushilin, who represented DPR at Ukraine peace talks in Belarus last week, said that the deployment of UN peacekeeping troops to Ukraine's eastern border with Russia will violate the Minsk ceasefire deal.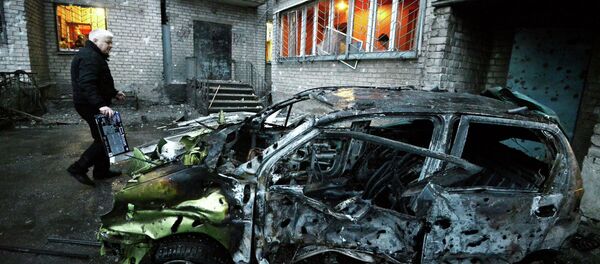 11 February 2015, 21:04 GMT
Late Wednesday night, the Ukrainian National Security and Defense Council's secretary Oleksandr Turchynov called for UN peacekeepers to be stationed at the line of contact and on the border with Russia.
The same day, Ukrainian President Petro Poroshenko further specified that a EU police mission would be the best format for an international presence in Ukraine.
This move raised eyebrows in Moscow, with Russia's UN envoy Vitaly Churkin saying it called the Minsk accords into question.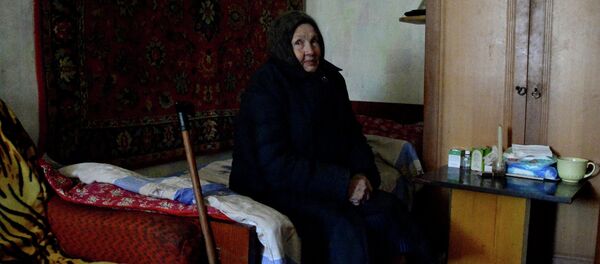 19 February 2015, 07:41 GMT
On February 12, following 16-hour talks in Minsk, the capital of Belarus, the leaders of Germany, France, Russia and Ukraine worked out a roadmap that outlined steps needed to enforce a ceasefire in turbulent eastern Ukraine.
The mediators agreed that all foreign armed formations and military equipment be withdrawn from the Ukrainian territory under OSCE supervision. Under the accords, Ukraine should also regain control of its border with Russia after the breakaway republics in the east are granted a special status and elect their leaders.