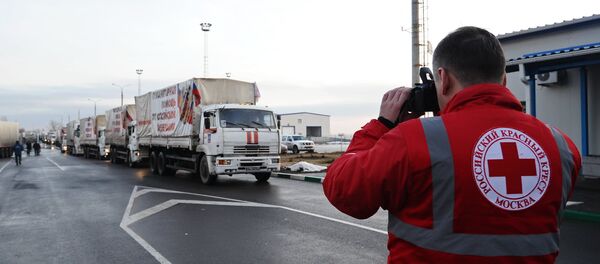 19 February 2015, 10:26 GMT
KIEV, February 19 (Sputnik) – Russia should not be allowed to join a peacekeeping mission in eastern Ukraine, Ukrainian Foreign Minister Pavlo Klimkin said Thursday.
On Wednesday, Ukrainian National Security Council secretary Oleksandr Turchynov announced the intent to request the United Nations and the European Union deploy peacekeepers along the line of contact between Kiev troops and independence supporters, as well as along the Russian border.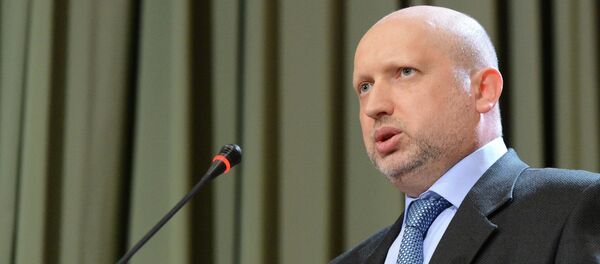 18 February 2015, 21:40 GMT
"This is not just a matter of trust and efficiency, but also an issue of principle, values and respect for norms of the international law," he told reporters.
Klimkin said he had held unofficial consultations with unnamed partners on the credentials and composition of potential peacekeepers, adding that Ukraine would "insist on a dominating European element of the mission."
Ukrainian President Petro Poroshenko has said that an EU policing mission would be the best possible format for an international mission to observe the ceasefire in east Ukraine.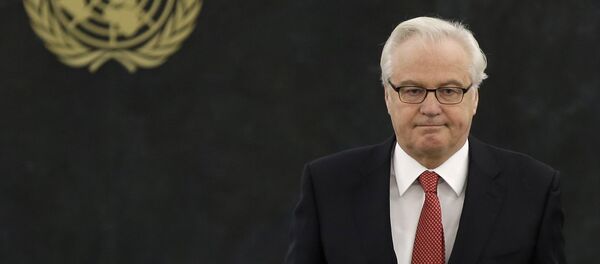 19 February 2015, 04:33 GMT
Russia's UN envoy Vitaly Churkin has questioned Kiev's commitment to the ceasefire deal reached a week ago, which does not include any peacekeeping forces.
On February 12, the German, French, Russian and Ukrainian heads of state worked out a roadmap to include an all-for-all prisoner exchange and the withdrawal of all foreign armed formations and military equipment from the line of contact between warring sides in Ukraine.