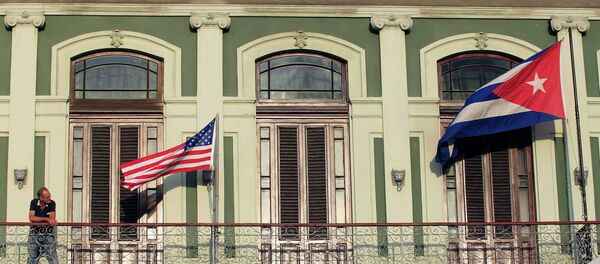 19 February 2015, 21:07 GMT
WASHINGTON (Sputnik) — The United States and Cuba held productive negotiations on bilateral collaboration in the fields of agriculture and biotechnology as well as small business, US House of Representatives Minority Leader Nancy Pelosi said in a statement on Friday.
"We engaged in a constructive dialogue about the future of our two countries and discussed how we could work together on agriculture, biotechnology and small business to our mutual benefit," Pelosi said.
Pelosi, who heads a US House of Representatives' delegation aimed at advancing US-Cuba relations, met with Cuba's First Vice President Miguel Diaz-Canel on Friday.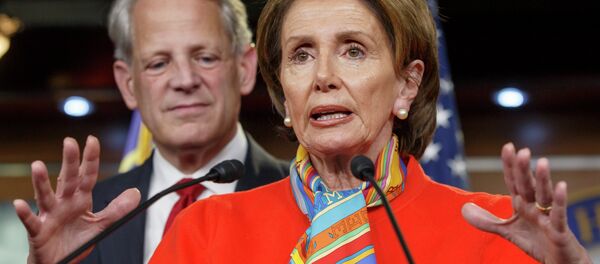 18 February 2015, 01:47 GMT
"Vice President Diaz-Canel called for the lifting of the embargo and removal of Cuba from the States Sponsors of Terrorism list. Overall, the Members of our delegation viewed the meeting as positive, respectful, and hopeful for our two nations," Pelosi said.
The meeting participants agreed that establishing formal US-Cuba diplomatic relations was crucial to normalizing relations between the two countries, according to the statement.
Pelosi expressed hope that Cuba's delegation to the Summit of the Americas in April would include members of the country's civil society.
The United States has maintained an embargo against Cuba since 1961 because of Cold-War antagonism between Washington and the communist government in Havana.