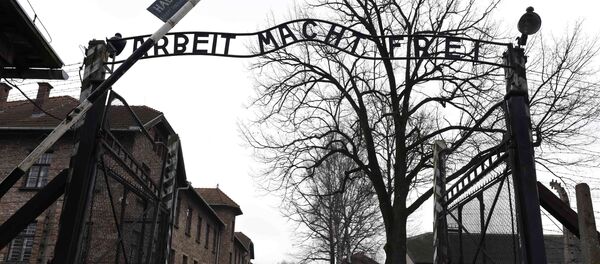 26 January 2015, 11:36 GMT
MOSCOW (Sputnik)
–
The pedestal of Vienna's Soviet War Memorial has been doused with black paint, the Russian Embassy in Austria said Monday.
"The monument was vandalized. Black paint was poured over the flowers," embassy spokesman Bulat Khaydarov told RIA Novosti.
Russia's Embassy in Vienna is preparing a note to the Austrian foreign ministry on the matter, he added.
On Friday, the Russian Embassy and several other foreign missions in Vienna, held a ceremony in honor of Defender of the Fatherland Day, a holiday celebrated in several former Soviet republics on February 23.
According to the embassy spokesman, the paint was doused on Joseph Stalin's order congratulating the Soviet military units that had participated in the Vienna Offensive operation, which is engraved on the monument's pedestal in golden letters.
The Soviet War Memorial in Vienna has been vandalized on several occasions. Last year, the monument's pedestal was painted in the colors of the Ukrainian flag.