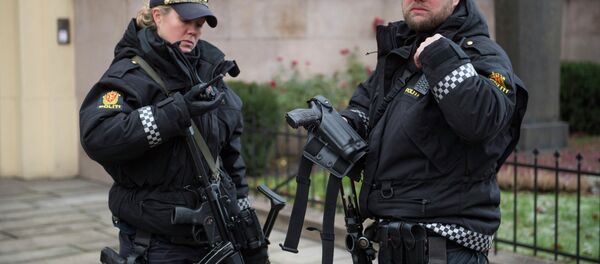 20 February 2015, 10:12 GMT
MOSCOW (Sputnik) — Norwegian police on Friday called for the imprisonment of radical Kurdish cleric Najmuddin Faraj Ahmad, better known as mullah Krekar, after he allegedly made threats in a televised interview the previous evening.
Krekar was the original leader of the militant Ansar al-Islam group, which was active in Iraq and Syria from 2001 until its merger with Islamic State in mid-2014.
The group carried out numerous deadly attacks, and is widely regarded as a terrorist organization.
Krekar was arrested near his home on Thursday night, after saying in an interview with Norway's national broadcaster that people who drew images of the Prophet Muhammad deserve to die.
The controversial scholar also said the recent terrorist attack on satirical magazine Charlie Hebdo in Paris made him "happy."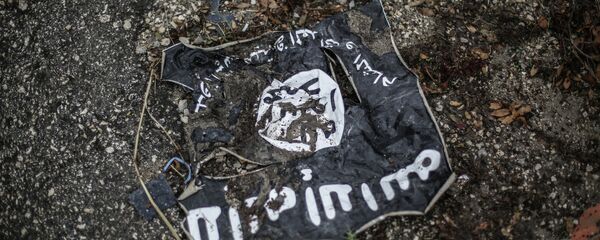 19 February 2015, 13:49 GMT
"Krekar is accused of inciting a criminal offense," Oslo Police District said on Twitter following the arrest.
On Friday, the police added another charge – making threats – punishable by up to six years in prison under Norway's penal code.
Krekar was released from prison just a month ago, after being jailed since 2012 for making death threats against three Kurds and now-Prime Minister of Norway Erna Solberg.
The mullah first came to Norway as a refugee in 1991, and has since repeatedly traveled to the Middle East. Krekar has been on the UN's terror list since 2006.
Norwegian authorities decided to deport Faraj Ahmad in 2003 over national security concerns, a decision confirmed by the Norwegian Supreme Court in 2007. However, Krekar cannot be sent back to Iraq as of today in accordance with international human rights regulations.
Iraq, where he is wanted on terror charges, is yet to guarantee that he will not face torture or execution upon return.