The Natural Resources Defense Council (NRDC) sued the EPA in in US District Court in New York, Reuters reported.
The suit accuses the EPA of failing to heed warnings about the dangers to monarchs posed by glyphosate, the key ingredient in Monsanto's widely used herbicide Roundup, and other herbicides.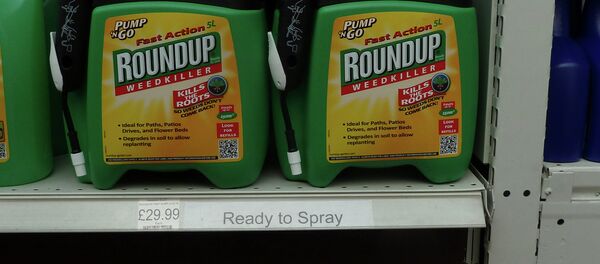 24 February 2015, 17:52 GMT
The NRDC accused the EPA of violating the law that requires it to ensure that pesticides it approves will not cause "unreasonable adverse effects on the environment, including wildlife," the lawsuit states.
"However, the agency has never considered glyphosate's impacts on monarchs."
The EPA allegedly failed to review what the NRDC and other environmental organizations called a large body of scientific evidence highlighting glysophate's "devastating" effects on monarchs.
Orange-and-black spotted monarchs – renowned for migrating thousands of miles over many generations from Mexico, across the United States to Canada, and then back again – have seen their numbers fall dramatically in recent years, according to the Center for Biological Diversity.
© Flickr / Jill Heemstra
The monarch butterfly population has decreased by about 950 million butterflies since 1997.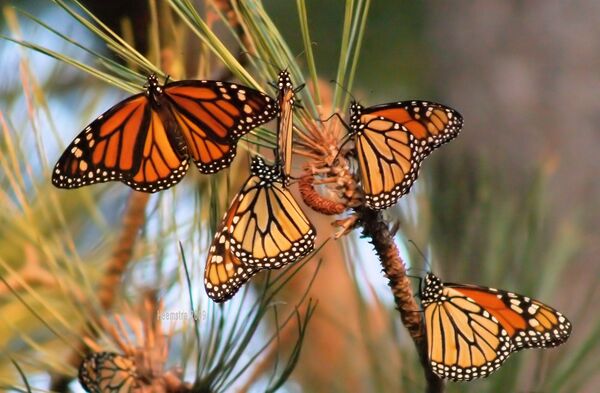 The monarch butterfly population has decreased by about 950 million butterflies since 1997.
The monarch population has plunged from 1 billion butterflies in 1997 to 56.5 million, the second-lowest number ever recorded, according to the lawsuit.
The application of glyphosate to farm fields has destroyed the milkweed habitat that migrating monarchs rely on, the suit states.
Glyphosate is popular around the world because of its effectiveness in killing weeds that choke off gardens, yards and farm fields. Its use by farmers has risen over the last 20 years with the development of corn, soybeans and other crops genetically engineered to tolerate being sprayed directly with Roundup, Reuters reported.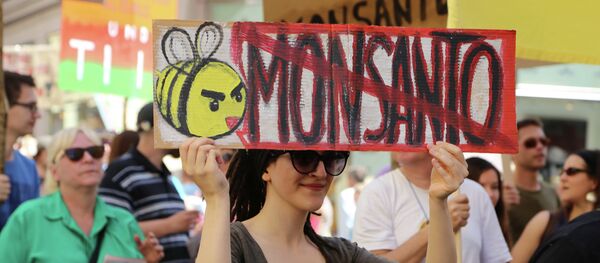 4 February 2015, 00:38 GMT
The US Fish and Wildlife Service is helping launch a $3.2 million campaign aimed at saving the butterfly's habitat. Last year, the Center for Biological Diversity and other groups urged Fish and Wildlife to list the monarch as a threatened species under the U.S. Endangered Species Act.
The extinction of certain butterfly species is not unheard of.
The blueberry-colored Xerces blue disappeared from San Francisco years ago, and recently Fish and Wildlife announced that two subspecies – the rockland skipper and Zestos in South Florida – a have not been seen since 2004 and are probably extinct
Pesticide use has also caused the decrease in population of other pollinators, including wasps, beetles and especially honeybees.