MOSCOW (Sputnik), Anna Liatsou – Greece believes the European Union should not build a security system against Russia, Greek Foreign Minister Nikos Kotzias said Monday.
"We believe that in the long-term perspective Russia has to be affiliated in the European security architecture and there should not be formed a security system against Russia," Kotzias told Sputnik in an interview.
Europe and Russia need to work on restoring trust in bilateral relations, Kotzias added.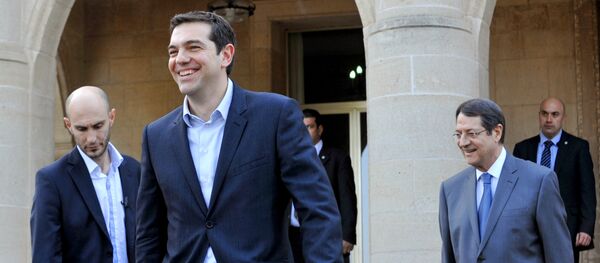 2 February 2015, 14:56 GMT
"We think that what is needed is the stabilization of peace in Ukraine and Europe should not come to rupture in its relations with Russia, as well as Russia should also avoid taking actions that do not lead to trust relations with the European Union," Kotzias added.
Greece could become a "bridge" between the EU and Russia, the Greek foreign minister said.
"Greece and Cyprus, and let me talk more precisely about Greece, could play the "bridge role" between the EU we belong and such country as Russia," Kotzias said in an interview with Sputnik.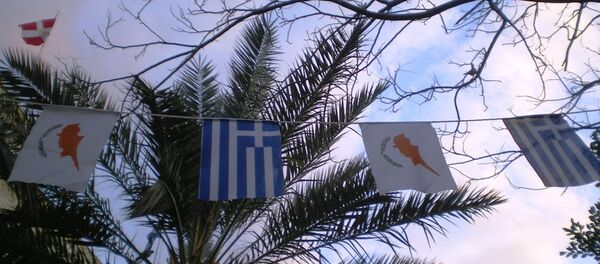 23 February 2015, 09:40 GMT
"We've never waged wars against each other, there have never been opposing powers, we've never had any kind of negative characteristics that exist between EU member states. This means that we are the country that could play the role of a 'bridge,'" he added.
Greek top diplomat emphasized that both Greece and Cyprus are not only members of the EU, but also do not consider leaving the organization.
"In general and a minister I should say I have formulated a position that Greece and Cyprus belong to the European Union, we do not reckon ourselves outside the EU," he said adding, however, that the two countries historically used to have developed relations with the BRICS countries.
"We are especially connected with such countries as India (in the ancient times), China (when we were two big civilizations and cultures – China in Asia and Greece in Europe for three-four thousand years) and Russia with which we have always had deep historical, cultural and religious ties," he said.
The stance of Athens against the expansion of anti-Russia sanctions made Brussels listen to Greece for the first time in fifty years, Greek Foreign Minister Nikos Kotzias said in an interview with Sputnik.
"Over the last 50 years, Greece did not have a voice in Brussels as there were no ears to hear it. I think that beginning with January 29 when we discussed the issues of sectoral sanctions [against Russia], the ears of the Europeans opened, and we now, respecting all other member-states, contribute to the creation of European politics," he said.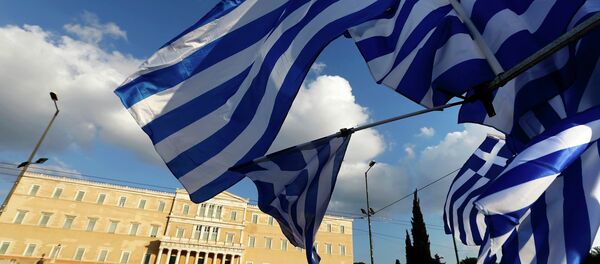 21 February 2015, 07:04 GMT
Athens publicly expressed discontent when Brussels introduced a new wave of economic sanctions against Russia in late January, saying that the Greek government had not been consulted on the issue.
"In Athens we've stopped thinking that there is a European policy without us which would be coming from Brussels to us," he said, adding that the EU must take Greece's interests into consideration.
The minister recalled an ancient Greek myth about Zeus abducting the beautiful Europa, daughter of the Mediterranean, and taking her to the mountains of Crete.
"Without this abduction Europe would not have existed today," he said.
Greece believes that economic sanctions are useless in attempts to force another country to change its political motives, Nikos Kotzias said.
"In the history of the international relations there are sanctions that actually served, but only in the sense that they eased or brought to negotiations. As I have already said, in most cases sanctions are not efficient, especially when they originate from a burst of anger or a wish to subordinate your opposing side," Kotzias told Sputnik in an interview in regard to new sanctions imposed on Russia in mid-February over its alleged role in the Ukrainian crisis.
Kotzias said the new Greek government was against sectoral sanctions on Russia.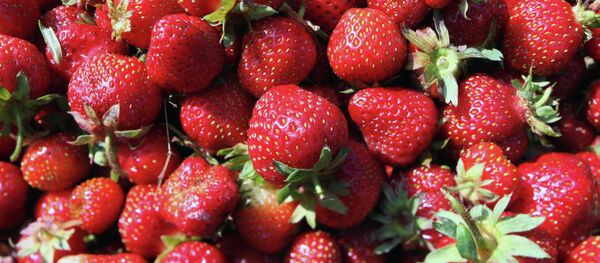 "Other kind of sanctions were imposed long before we set up our government. We think that in general using sanctions as an instrument is not an efficient instrument," he said.
Kotzias referred also to past experiences by Greece on imposing sanctions that had not turned out as was initially expected.
"We should the remember the Greek experience. Greece laid sanctions and embargo against FYROM (Former Yugoslav Republic of Macedonia) and as you know these measure led to a situation that the only winners were some oligarchs who committed raw materials smuggling. It was proved that sanctions are not an efficient instrument, and they are not efficient in any case," Kotzias said.
Relations between the European Union and Russia deteriorated following Crimea's March 2014 reunification with Russia, and the escalation of an armed conflict in eastern Ukraine in April of the same year.
The European Union, the United States and a number of allied countries have imposed sanctions against Russia, accusing Moscow of interfering in Kiev's internal affairs, claims that Russia has repeatedly denied. Russia has responded to the restrictions with a one-year-long embargo on certain food imports from the countries that had imposed the sanctions. After the embargo was imposed, imports of Greek foods to Russia declined by more than 40 percent.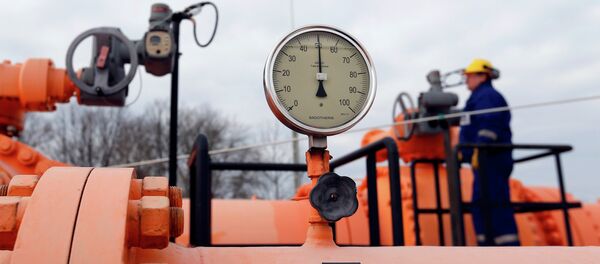 20 February 2015, 11:43 GMT
Greek Foreign Minister Kotzias has also commented on the Turkish Stream gas pipeline project.
"Greece is planning to be a connecting link including the ideas concerning the pipeline that comes from Turkey," Kotzias underlined.
Last December Russia abandoned the South Stream pipeline project, intended to transit Russian natural gas across the Black Sea to Europe through Bulgaria, Greece, Serbia, Hungary and Slovenia to Italy and Austria. As a replacement to the abandoned pipeline project Moscow will build the so-called Turkish Stream pipeline to the Turkey-Greek border.
The first leg of the pipeline is scheduled to be completed by the end of 2016. Turkish Stream capacity is expected to stand at 63 billion cubic meters of gas a year. Turkey will receive around 16 billion cubic meters of this gas via the new pipeline. The remaining amount is earmarked for Europe.