MOSCOW (Sputnik) — Former National Security Agency leaker Edward Snowden's lawyer in Russia, Anatoly Kucherena, is currently promoting his book titled "Time of the Octopus" in Moscow.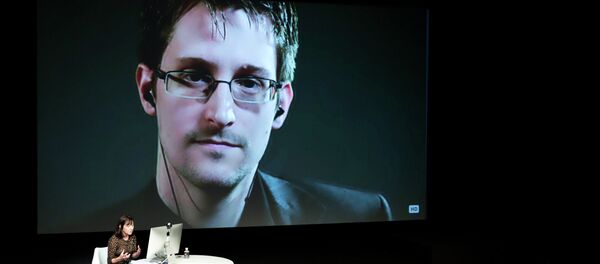 "Time of the Octopus," the first fictional thriller in a planned series of three, tells the story of US whistleblower Joshua Cold who, threatened by the government and awaiting a decision on his request for asylum from the Russian authorities, spends three weeks in limbo in a transit area of a Moscow airport.
In 2014, renowned director Oliver Stone purchased the film rights to the book, intending to use the storyline as part of his film about Snowden. The film is expected to arrive in theaters later this year.
In 2013, Snowden leaked information about the extensive electronic surveillance programs conducted by the US government around the globe, including eavesdropping on American citizens and foreign leaders, sparking domestic and international controversy.