MOSCOW (Sputnik) — The US-based CODEPINK anti-war organization plans to meet five Cuban intelligence officers, released by the United States, during their visit to the communist state in late April and early May, the group said in a statement published on its official website on Thursday.
The five agents, known as "the Cuban five," were arrested and convicted in Miami in 1998. The last three of them were released in December 2014 as part of a prisoner swap, which was closely followed by President Barack Obama's statement that the US policy to isolate Cuba "had little effect."
In February, a 150-strong delegation of CODEPINK made its first visit to Cuba.
The activists also plan to hold "high-level meetings" with government officials and meet international doctors being trained in Cuba.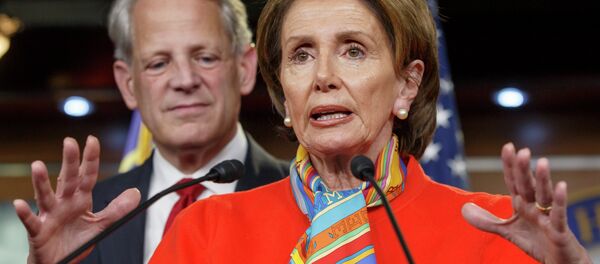 18 February 2015, 01:47 GMT
Cuba and the United States are currently in negotiations aimed at improving their diplomatic ties. Last month, US Assistant Secretary of State Roberta Jacobson said the United States hoped to reopen its embassy in Havana in April.
Direct bilateral diplomatic contacts between the United States and Cuba were severed in 1961 as Cuba increased its cooperation with the Soviet Union.
CODEPINK was founded in 2002 as a protest movement against the US-led invasion of Iraq, which was launched in 2003.