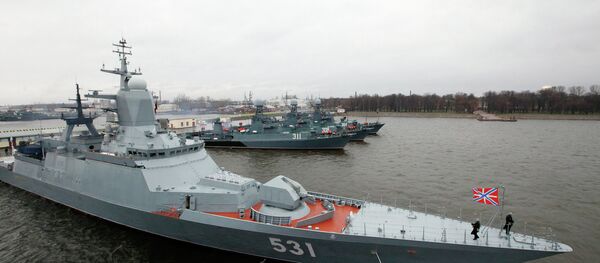 9 February 2015, 09:50 GMT
A groundbreaking ceremony for the fifth Yasen-class nuclear submarine, the Arkhangelsk, will be held at Russia's Sevmash shipyard on March 19, media reports said.
The Yasen-class subs are touted as the most advanced nuclear-powered multipurpose underwater craft in the Russian Navy. 
They are projected to replace Russia's Soviet-era attack submarines like the Akula-class subs, and are believed to be a counterpart to the US nuclear-powered Seawolf- and Virginia-class submarines.
Russia is currently constructing three Yasen-class submarines, in addition to the one that was put into service by the Russian Navy earlier.  
All future Yasen-class submarines will have a state-of-the-art design featuring a modified hull profile and modernized equipment. The hull is made of low-magnetic steel.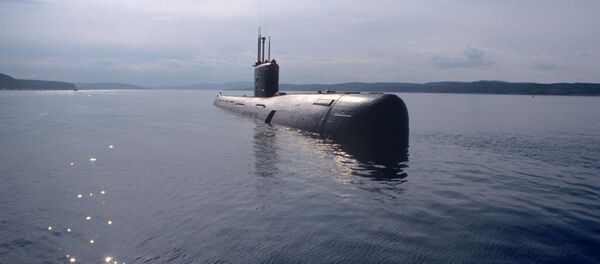 14 November 2014, 17:59 GMT
The Yasen-class is the first Russian submarine to be equipped with a spherical sonar system, which consists of a spherical bow array, flank arrays and a towed array. Due to the large size of this spherical array, the torpedo tubes are slanted and placed behind the main control compartment.
In addition to its 533-mm torpedoes, a Yasen-class submarine is capable of firing cruise missiles from its eight vertical launching systems.
They also can carry Onyx and Kalibr supersonic anti-ship missiles or land attack cruise missiles.
The submarine has a crew of about 90, which suggests a high degree of automation in the submarine's different systems. For comparison's sake, the newest US Virginia-class attack submarine  has a crew of 134.